Pagoda Starling Drop a New Single
and It Rocks

Dreamy harmonies, moody melodies, and intimately intertwined guitars are the hallmarks of the Pagoda Starling sound. Folky, emotive, and subtle, Seiji Gutierrez and Briana Doyle draw upon influences ranging from vintage folk and alternative rock from the 60s through the 90s — and the end result is distinctively original. Pagoda Starling's first original single, Magpie Molly, was released on all streaming services on November 15, with more to come in the new year.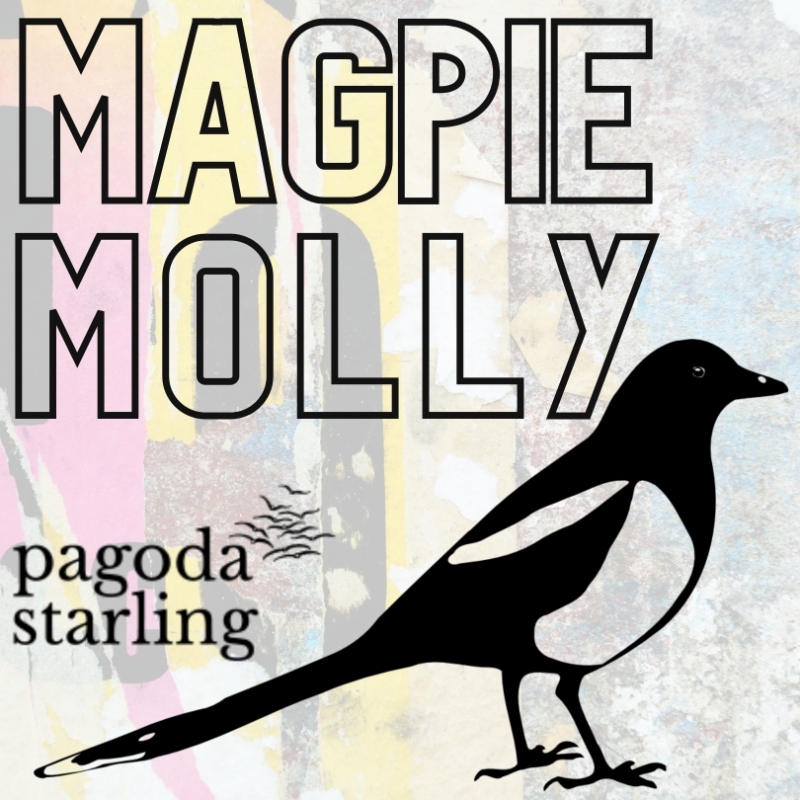 Magpie Molly is an uptempo Americana-influenced tune about a girl who's so preoccupied with what everyone else wants that she has lost her true self. The song opens with the lines:
She's a quick-stitched quilt of other people's feelings.
She's a careless collage of other people's dreaming.
Hey Magpie Molly, who are you really?
Hey Magpie Molly, when are we gonna see you?
Magpie Molly is on the duo's website, pagodastarling.ca and it can easily be found with a search on Spotify.