Overcoming Stress and Spotlighting Climate Change
Local artist Leo Schimanszky reflects on both during ongoing Covid pandemic
by James Parry
It is no secret that with galleries still closed across Canada, and no real positive news to the contrary in the short or medium term for them to physically exhibit and ideally sell their works, artists have certainly had lots of time over the past year to reflect, create, and perhaps even expand their own horizons.
For Vaudreuil-Soulanges artist, Leo Schimanszky, two things were uppermost in his mind. How to combat the stress that is impacting on millions of Canadians as well as countless others worldwide as a result of the Covid pandemic, as well as the inexorable reality of climate change. At least if you listen to the scientists.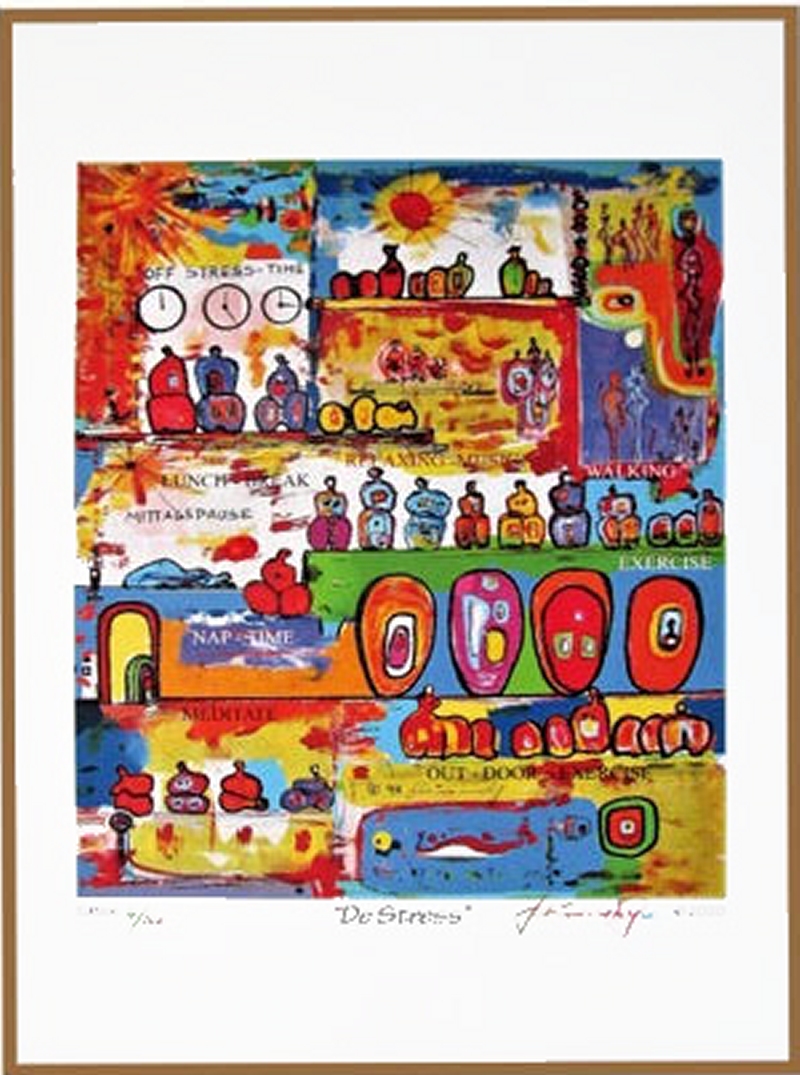 And so, in recent months, he has been working on two pieces – just completed – titled De Stress and Meltdown. And now reproduced as limited editions of 100 copies each on fine art paper measuring 13'' x 19'' and signed and numbered complete with fingerprint of the artist.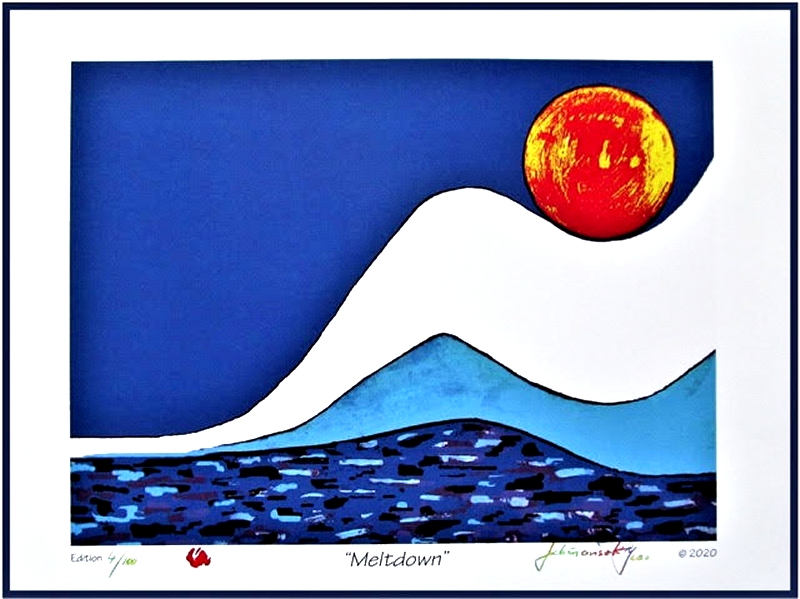 The first encapsulates his interpretation of just some ways of fighting stress during these difficult times including relaxing, listening to music, walking, other forms of exercise, and even meditating and napping. The second, he says, is more simplistic and hopefully self-explanatory.
For further information, e-mail the artist at leoschimanszky@live.com.