Hudson Chamber Music Series 39th Season
by Steve Ambler
The Hudson Chamber Music Series is pleased to announce its 39th season, which once again will bring chamber musicians of international stature to perform in the heart of our community. All concerts will take place at 4 pm on Sunday afternoons in the sanctuary of St. Thomas Aquinas Parish church, 413 Main Rd., Hudson.
The first concert of the season features a recital by the duo of Jessica Tong, violin, and Michael Sheppard, piano. The duo played for us in April 2019. This time they will play works by Schubert, Poulenc, Lili Boulanger and Richard Strauss.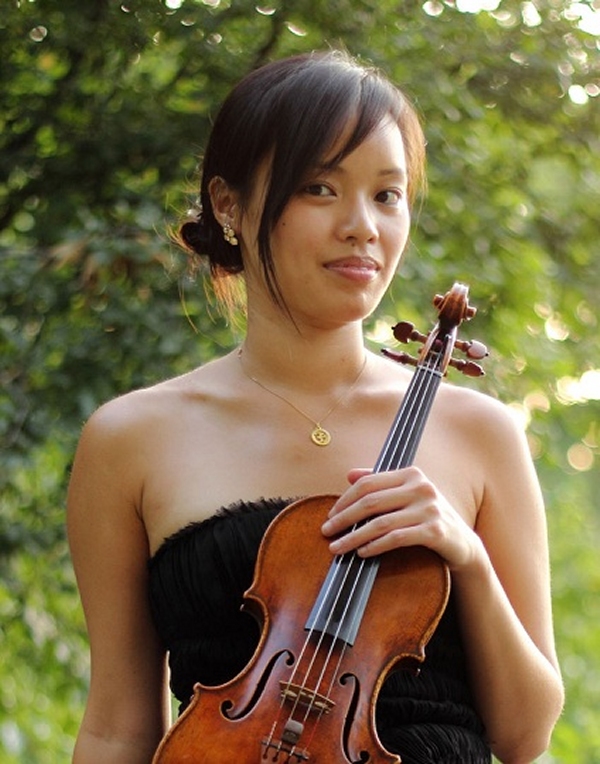 Jessica Tong is an internationally acclaimed soloist, recitalist and chamber musician. She has won top prizes at the Eckhardt-Gramatté, Toronto Symphony, Canadian Music and Yellow Springs International Chamber Music Competitions. The venues where she has performed include the Weill Recital Hall at Carnegie Hall, the Kennedy Center, Les Invalides in Paris and the Leipzig Gewandhaus. She is currently an assistant professor at the State University of New York, Fredonia. A more detailed bio and sample performances are available on her web site at https://www.jessicatong.com.
Michael Sheppard is the 2003 recipient of the prestigious American Pianist Association's Classical Fellowship Award. His 2007 solo album of music by American composers on Harmonia Mundi was widely acclaimed. He works at both the Peabody Conservatory and the Baltimore School for the Arts and often performs as part of the Monument Piano Trio, where he teaches and gives master classes. He has appeared in solo recitals and chamber music concerts around the world. Committed to new music as well as the traditional repertoire, he is an accomplished composer as well as a performer. A selection of his solo performances is available at https://www.youtube.com/user/realpianistcomposer.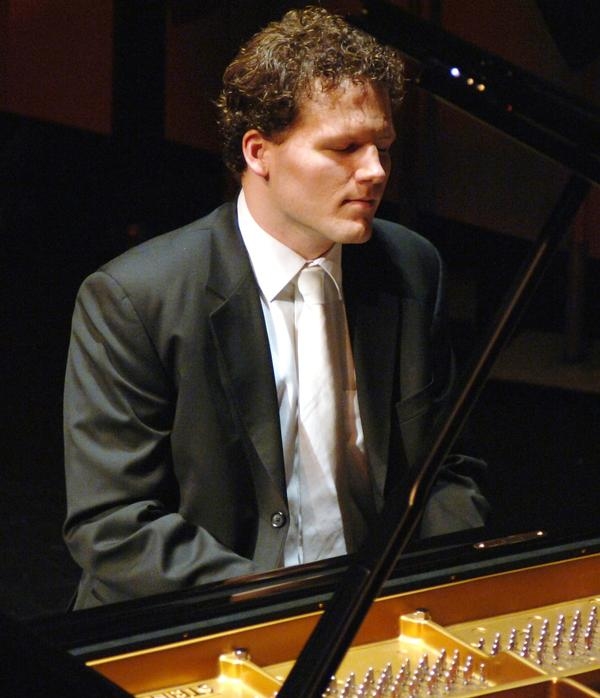 The first half of the program features very contrasting works by Franz Schubert (1797-1828) and Francis Poulenc (1899-1963). The Schubert work is his Violin Sonatina No. 1 in D Major D384. Among well over 900 works, only six of his compositions with opus numbers were for violin and piano, although he was a capable violinist who regularly played the instrument in chamber recitals. Famous violinists such as Isaac Stern, Gidon Kremer, Julia Fischer, and others have recorded the Sonatina along with his other works for violin and piano. Schubert's autograph score dubs it a "sonata" but when published posthumously in 1836 the publisher changed this to "sonatina", no doubt as a marketing ploy. It is intimate in character and looks back to Mozart. Poulenc's Sonata FP119 is somewhat harder edged. He composed it in 1942-43 and dedicated it to the memory of Frederico Garcia Lorca. It ranges from a percussive first movement reminiscent of Stravinsky, to a slow middle movement with an interlude that evokes Spanish song, to a fiery third movement whose tempo slows to a funereal pace.
After the intermission the duo performs two pieces by Lili Boulanger (1893-1918), entitled Nocturne and Cortège. Lili was the younger sister of the famed conductor and music teacher Nadia. Despite a tragically short life, her reputation as a composer is well established. She was the first woman to receive the coveted Prix de Rome (2013), is the subject of two extensive biographies, and the asteroid 1181 Lilith was named in her honour. Regular attendees of the Series will recall the full concert devoted to her memory in 2018. Her music is generally beautiful, delicately coloured, and touching, and is recognizably in the tradition of Fauré and Debussy.
The final work on the program is the Violin Sonata in E flat Major opus 18 by Richard Strauss (1864-1949). This is an early work by Strauss (from 1887), a period when he composed quite a few chamber works and concertos. The Sonata was his last chamber composition before he turned mostly to the operas and orchestral works for which he is better known. The sonata-form first movement contains a heroic first subject and a beautifully lyrical second subject. The middle movement has a hauntingly beautiful song for the violin. The final movement begins with a slow introduction on the piano before erupting into a triumphant Allegro: a fitting conclusion to the first concert of our new season.
We will be presenting two more concerts before Christmas. On October 23 the Elizabeth Dolin Quartet will perform works by Dvorak and Robert Schumann. We will round out the fall schedule with another violin and piano duo (Andrew Sords and Cheryl Duvall) on November 6: they will perform works by Brahms, Mozart, Fauré, Ravel, Boulanger, Chopin and Saint-Saëns.
Admission for each concert is $20 at the door (free for those under 14). More details on all three concerts are available at hudsonchambermusic.ca. Music lovers can look forward to another season of world-class chamber music without the commute to the city and without the big-city prices.