The Hudson Film Society
Is in Its 17th Year
by Clint Ward
Monday at the Movies is at the Village Theatre from September to April. It is a series of 8 films that elevate and inspire. Add to this the yearly Big little Canadian Film Festival and there is lots of opportunity to enjoy cinema, with others, in a darkened room with the beam of light filling the screen with life.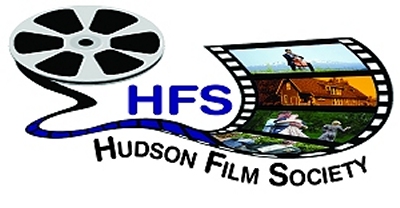 One of Hollywood's greatest actors had this to say about his chosen art form.
"Hey, I got an idea, let's go to the movies. I want to take you all to the movies. Let's go and experience the art of the cinema."
"Let's go see The Great Escape, and spend our summer jumping our bikes, just like Steve McQueen over barbwire."
"And then let's catch The Seven Samurai, and we'll feel like we speak Japanese because we can read the subtitles and hear the language at the same time."
"And then let's lose sleep the night before we see 2001: A Space Odyssey because we have this idea that it's going to change forever the way we look at films. And then let's go see it four times in one year."
"And let's see Woodstock three times in one year and let's see Taxi Driver twice in one week. And let's see Close Encounters of the Third Kind just so we can freeze there in mid-popcorn."
"And when the kids are old enough, let's sit them together on the sofa and screen City Lights and Stage Coach and The Best Years of Our Lives and On The Waterfront and Midnight Cowboy and Five Easy Pieces and The Last Picture Show and Raging Bull and Schindler's List so that they can understand how the human condition can be captured by this amalgam of light and sound and literature we call the cinema." - Tom Hanks.
The HFS program features the best of International and Canadian films, many recommended through their relationship with the Toronto International Film Festival's outreach organization, The Film Circuit. September always opens with the current Oscar winning film in the International Film category. December features a light easy going story and this year it was a comedy-drama from the UK. The British have long loved celebrating underdogs, eccentrics and losers – sort of like 'Eddy The Eagle' of Calgary Olympic fame.
In December's Phantom of the Open, Mark Rylance projects that dauntless spirit of perseverance as Maurice Flitcroft in a whimsical tale of a golfer facing all odds, doubters and naysayers. Phantom at the Open is a film based on a true story. His adventure lays bare the class-conscious golfing world of the 1970s and is a fascinating tale of a man who was a barrier-defying hero to all the underdogs and dreamers among us.
"Film as dream, film as music. No art passes our conscience in the way film does, and goes directly to our feelings, deep down into the dark rooms of our souls." - Ingmar Bergman