A Story for the Birds
Quite literally!
Gerry Foliot creates artistic birdhouses
in support of palliative care
by James Parry
Bored with being simply bored during this seemingly endless pandemic that is Covid-19, Gerry Foliot opted to think outside the box as it were just after Christmas and went into his workshop-garage and decided that he had to get busy and become more creative.
Seven absolutely amazing birdhouses later, all unique, fun, whimsical, yet supremely practical, he is now on a roll while not planning to sell any one of them. Rather, he is making them available to his immediate family members, neighbours and friends with but one caveat. They have to promise to contribute to supplying bird seed for feeders at the Vaudreuil-Soulanges Palliative Care Residence on Como Gardens in Hudson.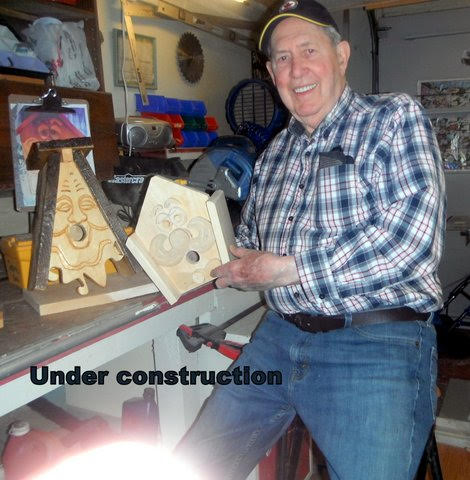 Explains Foliot, a long-time woodworking hobbyist since retiring in 2002 and who lives in St. Lazare, "As we begin 2021 still in the midst of a pandemic, boredom has become a code word for any experience in which people feel disconnected, when life appears meaningless or uninteresting. I mean, there's only so much reading and watching TV one can take before you fall in a rut and you lose track of the days."
Laughs Foliot, "And as we certainly didn't need any more trim or household items and with a little imagination, I hit on the idea of creating a whole house. For the birds. To keep me busy. And just for fun. Something with no specific overall theme but whimsical and different that would make for a little conversation piece as well as an attractive garden ornament decoration. Mind you, I only go out into the shop in the latter part of the afternoon following my mid-day snooze and the morning house chores always come first."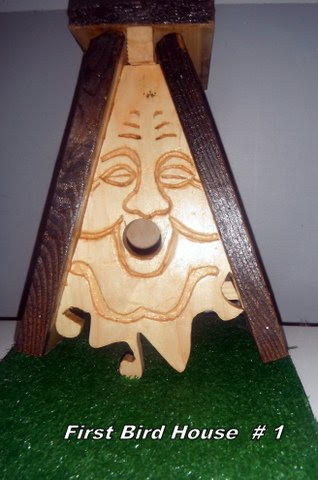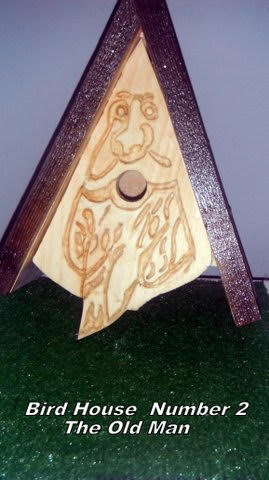 When it comes to the actual wood, Foliot says it is mainly pine and some basswood. The paint is acrylic finished with a Spar varnish for weather protection. And the artwork incorporated was inspired by children's colouring books and online images which he then recreated with his own personal touches on his drawing board.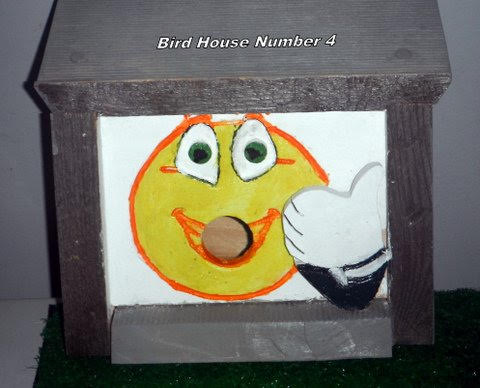 So how many does he plan on creating come Spring when he intends to actually distribute them? "I have absolutely no idea," he says. "I guess until I run out of inspiration or get bored. Which I can't see happening for quite a while yet. If ever! But I certainly do not want to go into mass production, as this will become but yet another job and take all the fun out of my projects."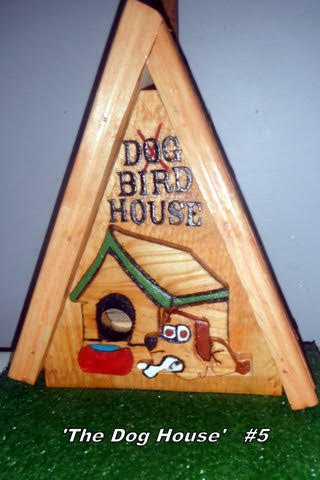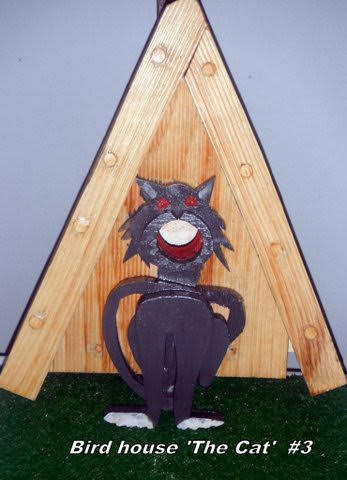 And why in support of the Palliative Care Residence? Well, one of his volunteer projects over the past five years has been going there with some of his Hudson Legion buddies installing bird feeders and keeping them stocked with seed for the enjoyment of not only patients but also staff and visiting family members.
Would he encourage others looking for something to relieve the boredom and get involved in something different and creative whatever that might be? "Absolutely," he replies. "Many of my buddies who I associate with for curling at The Legion are doing crossword puzzles or taking up cooking experiences in the kitchen. It's helping them to keep busy during these difficult times and from becoming bored. Really, one is only limited by one's imagination until all this is over."
Which brings me to Foliot's beloved wife of 67 years, Sylvia, who has been quilting for over 30 years creating mainly quilts. For while Gerry is out in his workshop, she is now creating table runners and place mats for family and friends as well as having other small projects on the go.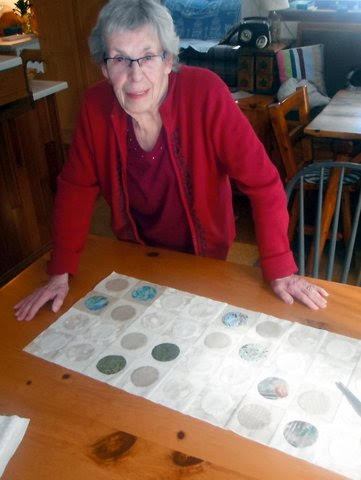 Says Gerry, "Now while I am out in the shop, Sylvia has got back to her quilting and it looks like she will be keeping very busy for some time to come with her new creations. Including cooking and baking cookies to keep me happy. Yum Yum!"
And on that note, he told me, "We will both be pursuing our hobbies at least until Spring and I just want to say to whomever might be reading this, keep well and don't get too down and bored. Winter is on its way out, the sun has been shining, and we will all soon be able to get outside and do some work in the garden with maybe a little friendly socializing in person. It's long overdue!"
Couldn't agree more Gerry and bravo on this eggsellent out-of-the-box initiative. Raising seed money for a most worthwhile cause!