Hudson Chamber Music Series
Recital March 27th, Glorious Strings
by Steve Ambler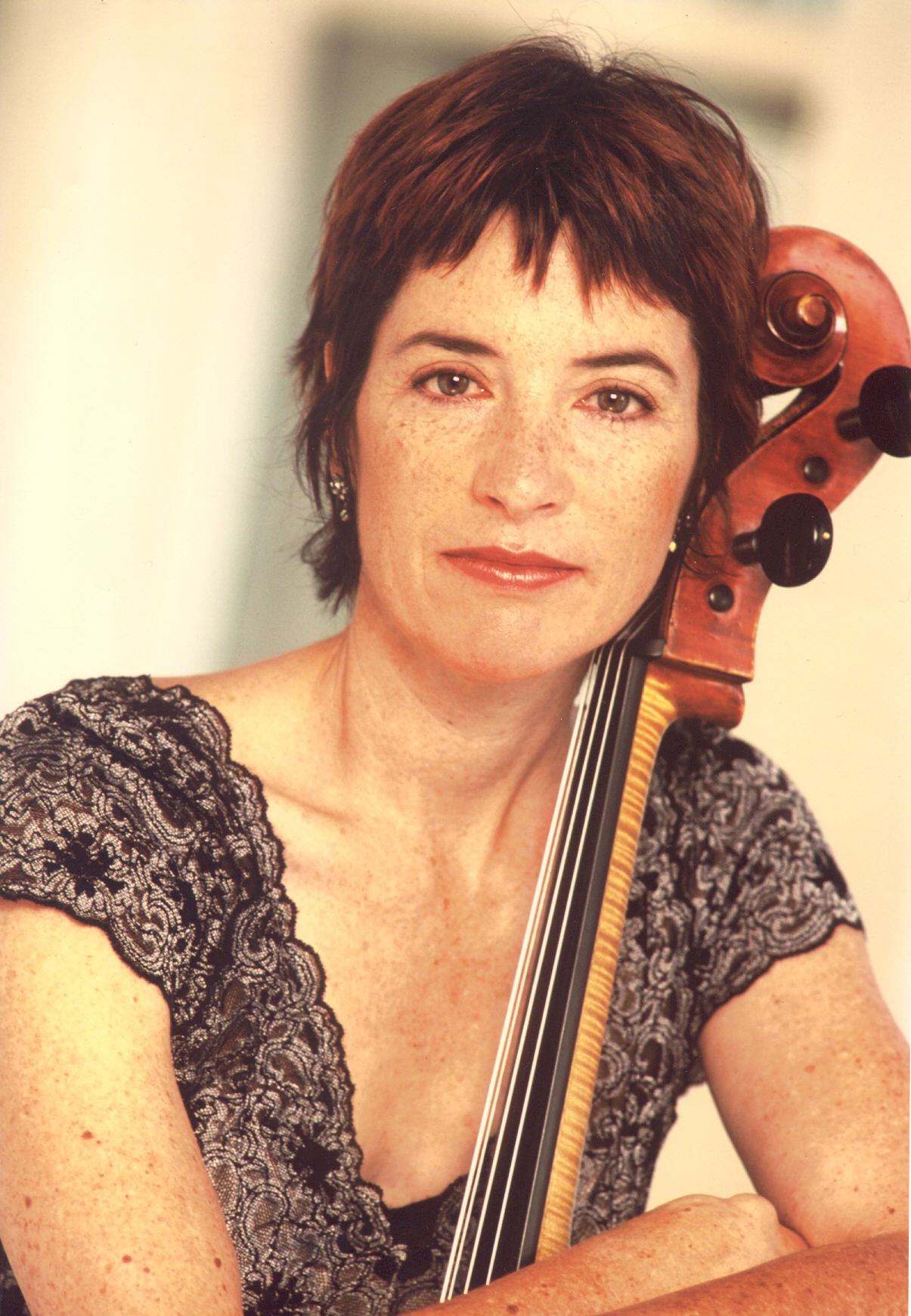 The Hudson Chamber Music Series is pleased to announce a recital on March 27 at Saint Thomas Aquinas Parish in Hudson, part of our (abbreviated) 39th season. The concert features works for strings by Mozart, Dohnányi and Arensky. The performers are cellists Elizabeth Dolin and Guy Fouquet, violinist Laurence Kayaleh, and violist Lambert Chen.
Since her Carnegie Recital Hall debut in 1985, Elizabeth Dolin has been recognized as one of Canada's finest cellists, in demand as a recitalist and chamber musician throughout Canada and the United States, and as a soloist with major Canadian orchestras. An active member of Montreal's chamber music scene, she is Assistant Professor of Cello at the Schulich School of Music and Professor of Cello and Chamber Music at the Conservatoire de musique de Montréal. Elizabeth has recorded on the Naxos, Analekta, ATMA, CBC-Musica Viva, Fonovox , Espace XX1, and Pélleas labels. She plays with a François Lotte bow on loan from CANIMEX Inc. in Drummondville (a regular sponsor of our Series).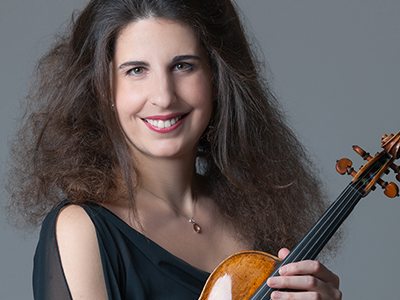 Laurence Kayaleh has performed as guest soloist with many distinguished orchestras: Zurich's Tonhalle Orchestra, the Russian National Orchestra, the National Symphony Orchestra, the MSO, and many others. She has recorded the complete works for violin and piano by Nikolai Medtner, Arthur Honegger, Georgy Catoire, and Joachim Raff, and Ferdinand Rebay's sonatas for violin and guitar and viola and guitar, all on the Naxos label. She plays a magnificent 742 Pietro Guarneri which belonged to the eminent violinist and pedagogue, Carl Flesch.
Guy Fouquet was principal cellist with the MSO for over twenty years. He garnered world-wide recognition for his solo playing on numerous MSO recordings on London-Decca under Charles Dutoit, when the orchestra gained its moniker as the world's finest French orchestra. Guy is also a well-recognized chamber musician: a founding member of the Trio de Montréal, and a member of Les Cordes Romantiques, Musica Camerata and the Fouquet-Dolin cello duo. He has made several recordings of his own arrangements, and his recording of Bach's solo cello suites for CBC-Radio Canada received high critical acclaim.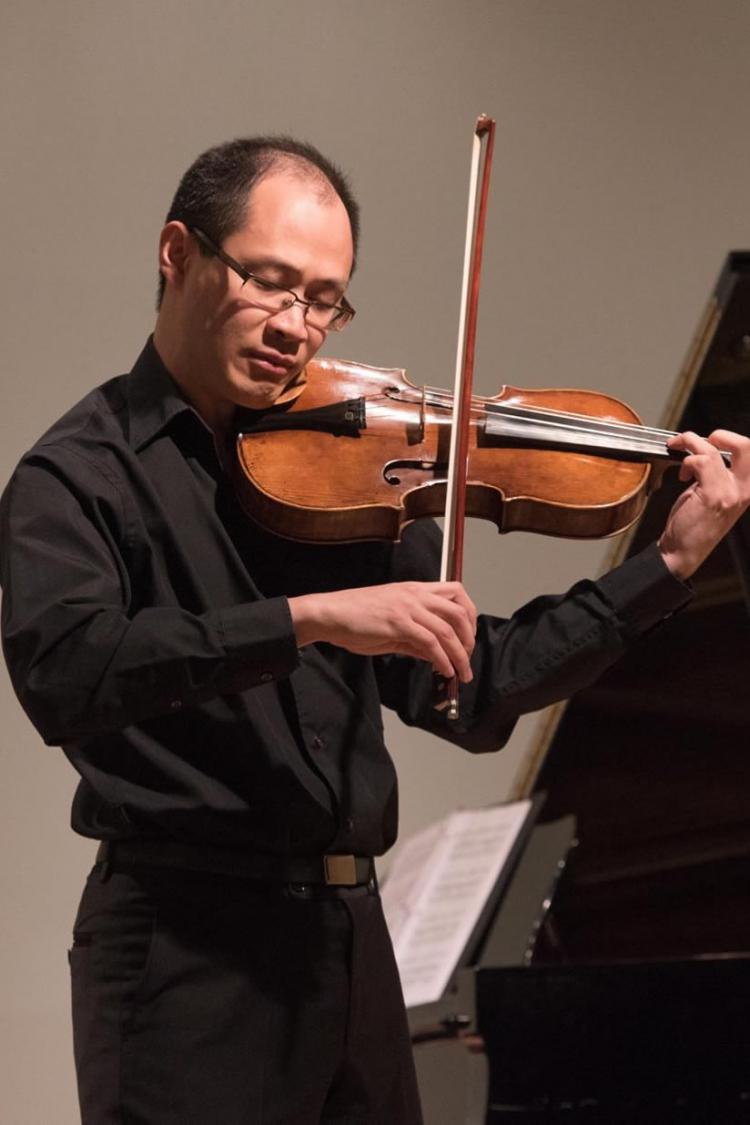 Violist Lambert Chen was born in Taiwan and gave his first recital at age ten at Montreal's Chapelle historique du Bon Pasteur. He performed as a soloist at age thirteen with I Musici de Montréal. Lambert has been Co-Principal Viola with the Orchestre national du Capitole de Toulouse since 2014. Among the many international competitions he has won are the New England Conservatory Competition and the OSM Competition. He holds a doctorate from the Schulich School of Music, and is currently Professor of Viola at the Institut Supérieur des Arts de Toulouse.
The first set of works on the program is unusual but sure to please both chamber music and opera fans. Elizabeth and Guy will perform six duos from a set of twenty-four based on Mozart's operas, arranged by Franz Danzi. The six chosen by our two cellists are from La clemenza di Tito, Così fan tutte (two selections), The Magic Flute, and Don Giovanni. Franz Danzi (1763-1826) was a contemporary of Mozart, connected to the Mozart family through his wife, singer Margarethe Marchand, who had studied with Mozart's father Leopold. He was also a prolific composer of instrumental and vocal music. His arrangements faithfully follow the original scores, with some slight changes in tempo markings to accommodate the change in instruments. Celebrated cellist Stephen Isserlis has called the cello "the instrument most like a human voice," making an arrangement of opera arias for cellos very apposite.
The second work is the Serenade for String Trio opus 10 by Erno Dohnányi (1877-1960), featuring Laurence, Lambert, and Elizabeth. Dohnányi, (who typically used the Germanic version of his name, Ernst von Dohnányi) was a pianist, composer, conductor, and educator who become a towering figure in Hungarian musical culture in the decades before the Second World War. He finished his career after the war teaching at Florida State University. The String Trio is an early work (1902). It is a highly varied five-movement work, parts of which recall Beethoven's Serenade opus 8. There is a lively opening March with a tune of definite Hungarian flavour, a slow Romance movement with guitar-like pizzicati and a lyrical song for the violin, a muscular Scherzo, a hymn-like, brooding set of variations, and a rollicking Rondo finale where the opening March tune reappears.
After the intermission, the final work on the program is the String Quartet in A Minor opus 35 by Anton Arensky (1861-1906). It is one of the very few string quartets in the literature scored for violin, viola, and two cellos (there is a later version for the standard two violins, viola, and cello, opus 35a). It is the only work on the program to feature all four musicians. Arensky studied at the Petersburg Conservatory under Rimsky-Korsakov, and later taught at the Moscow Conservatory where he befriended and was influenced by Tchaikovsky and Sergei Tanayev. This string quartet, his second, was a late work (1895) dedicated to the memory of Tchaikovsky, and bears his influence. The use of two cellos in the original version reflects his desire to create a somewhat darker tone. The opening Moderato evokes a Russian Orthodox funeral service. The second movement, the centre of gravity of the work, is a set of variations based on a theme by Tchaikovsky, with each instrument taking the lead in at least one of the variations. In the third-movement Finale, marked Andante sostenuto - Allegro moderato, the mood is lifted by a robust church anthem which brings the quartet to a rousing conclusion.
The concert will take place at 4pm in Saint Thomas Aquinas Parish, 413 Main Street in Hudson. This is a change of venue from our usual location (Saint James Church Hall). Saint Thomas has excellent acoustics and will accommodate an audience of over one hundred while allowing for physical distancing. Because of the unusual circumstances related to the pandemic, we will not be selling fixed-price tickets. Instead we are asking for cash contributions ($20) at the door. Also because of the pandemic, the usual post-concert get-together with the musicians will not take place.