Hudson Chamber Music Series Dolin Quartet
by Steve Ambler
The 39th season of the Hudson Chamber Music Series continues apace on October 23rd. The Dolin Quartet will play Romantic chamber works by Robert Schumann and Antonin Dvorák. Like all of our concerts this year, it will take place at 4 pm on Sunday afternoon in the sanctuary of St. Thomas Aquinas Parish church, 413 Main Rd., Hudson.
The Dolin quartet consists of cellist Elizabeth Dolin on Cello, violinist Laurence Kayalah, violist Lambert Chen and pianist Meagan Milatz. The string players of the quartet gave a concert in our series in March, and Elizabeth and Laurence gave a recital for violin and cello in February 2020.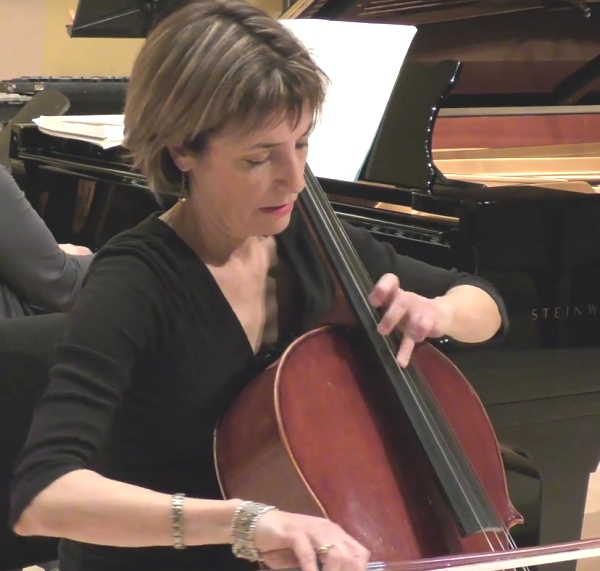 Elizabeth Dolin has been recognized as one of Canada's finest cellists, in demand as a recitalist and chamber musician and as a soloist with major Canadian orchestras. She is Assistant Professor of Cello at the Schulich School (McGill) and Professor of Cello and Chamber Music at the Conservatoire de musique de Montréal. Elizabeth has recordings on several record labels, and plays with a François Lotte bow on loan from CANIMEX Inc. in Drummondville (a regular sponsor of our Series).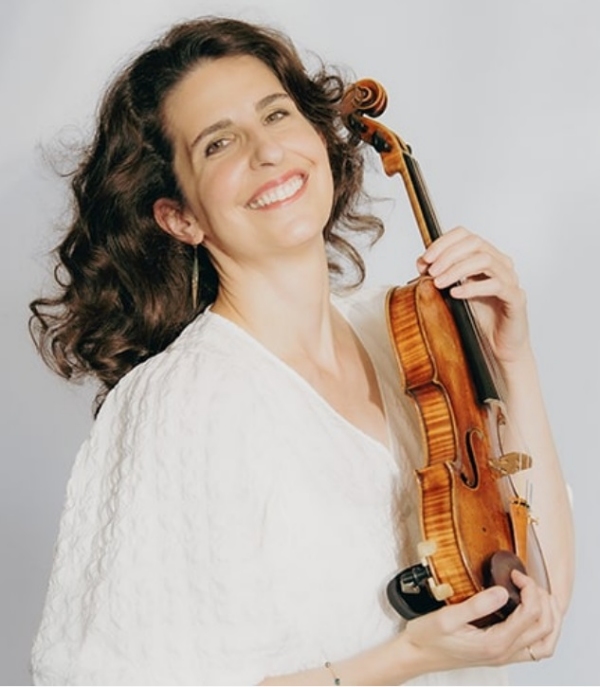 Laurence Kayaleh has performed as guest soloist with many distinguished orchestras on several continents. She has released several recordings on the Naxos label, including the complete works for violin and piano of Nikolai Medtner, Arthur Honegger, Georgy Catoire, and Joachim Raff. She plays a magnificent Guarneri violin which belonged to the eminent violinist and pedagogue Carl Flesch.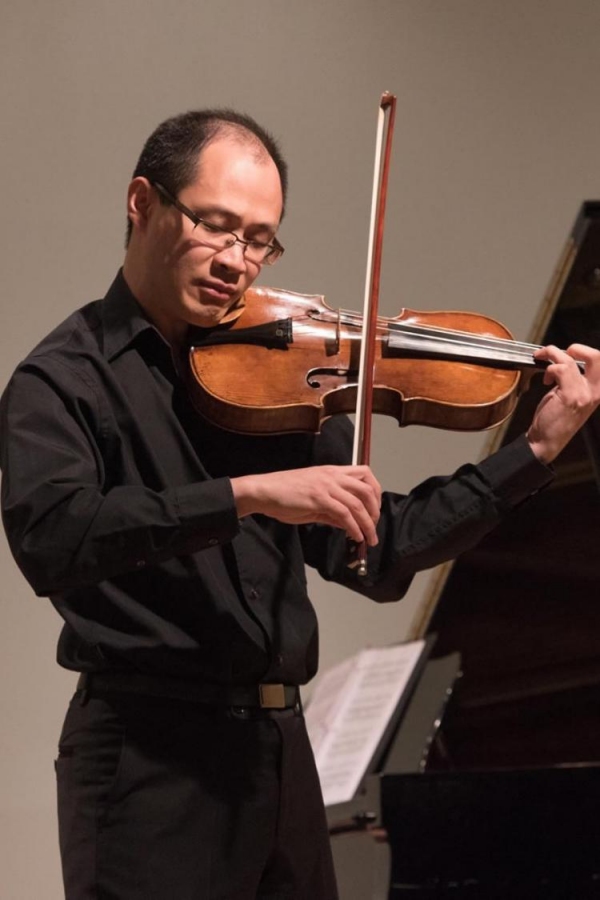 Violist Lambert Chen was born in Taiwan and gave his first recital at age ten in Montreal's Chapelle historique du Bon Pasteur. He has been Co-Principal Viola with the Orchestre national du Capitole de Toulouse since 2014. He is the winner of several international competitions, and is currently Professor of Viola at the Institut Supérieur des Arts de Toulouse.
Canadian pianist Meagin Milatz is quickly emerging as one of the most sought-after collaborative artists in the country. She has shared the stage with top international musicians including Andrew Wan (MSO), Stefan Dohr (Berlin Philharmonic), cellist Matt Haimovitz, and many others. In 2021 she was named pianist of Montreal-based Trio Fibonacci.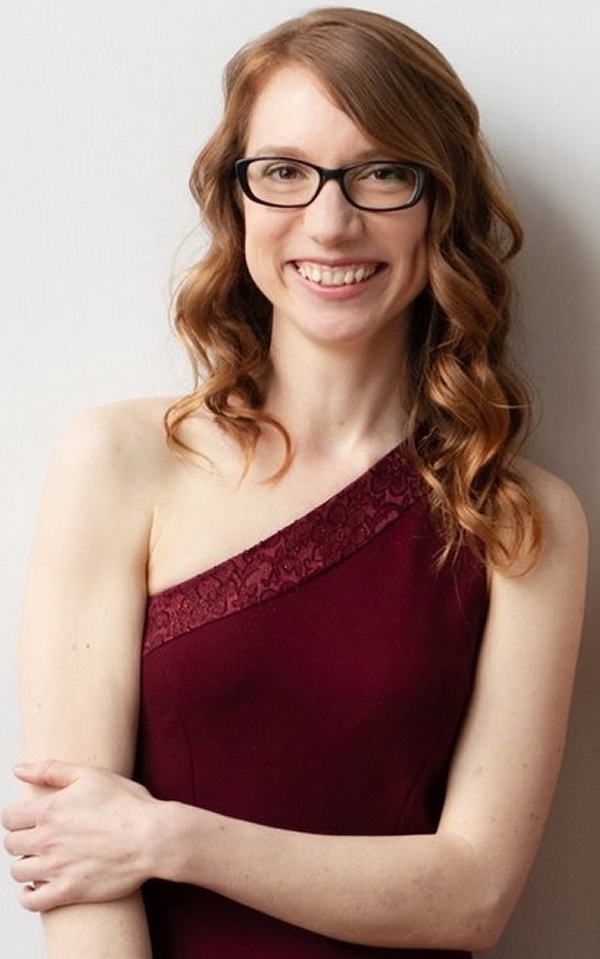 The concert program consists of two glories of the Romantic chamber music repertoire: Dvorák's Piano Trio No. 3 in F Minor opus 65 and Schumann's Piano Quartet in E-flat Major opus 47.
Dvorák was considered to be a protégé of Johannes Brahms, who was seven years his senior. This trio is considered to be his most "Brahmsian" work. However, since they were turning out a series of chamber music compositions at the same time, the stylistic influences no doubt ran in both directions. Of Dvorák's four piano trios, his "Dumky" trio is the most famous, but this trio is the most powerful and emotional of the four. The sonata-form first movement is epic in scope, with scoring that is almostt orchestral in its complexity and dynamic range. The second movement is the work's scherzo, consisting of a dance with a pronounced Slavic character and a soothing major-key trio. The slow third movement is the heart and soul of the work: it is an elegy (his mother had recently passed away) which combines majesty, sorrow and nostalgia. The finale is powerful and energetic, but in the folk style for which Dvorák is best known and loved.
Robert Schumann was known was known for having periods of composing a certain type or genre of music. The years 1842-1843 were known as his "chamber music years." He composed three string quartets, his piano quintet, and the opus 47 piano quartet. The first movement has a chorale-like introduction in the strings, followed by a sonata-form Allegro reminiscent of Beethoven's string quartets. The brisk second movement is more reminiscent of Mendelssohn - sprightly and whimsical but perhaps a little bit darker. The third movement is marked "Andante cantabile" and is appropriately full of singable tunes. The finale has a duel between a lively fugato and an ambiguous melody. Neither wins out, and the blazing coda tips its hat to both.
We will round out the fall schedule with a recital by Andrew Sords (violin) and Cheryl Duvall (piano) on November 6: they will perform works by Brahms, Mozart, Fauré, Ravel, Boulanger, Chopin and Saint-Saëns.
Admission for each concert is $20 at the door (free for those under 14). More details on this season's concerts are available at hudsonchambermusic.ca. As always, we offer world-class chamber music without the commute to the city and without the big-city prices.