Greenwood Adapts Their Summer Season with Success
by Audrey Wall
All of us had to adapt to new measures this summer: Greenwood took up the challenge early, and managed to recreate itself in many areas.
Just as the pandemic arrived, our new Executive Director started work! Our first decision was to move our AGM to a Zoom event, where we welcomed two new Board members. Next, we added a Canada Helps button to our website so we could have a way to renew memberships and accept donations. With the Spring Newsletter deadline, we decided to move that online as well and sent our first totally electronic newsletter to all of our members. Next, we hired a gardener, with the thought that the outside would be one area we could invite visitors to; this turned out to be an excellent decision.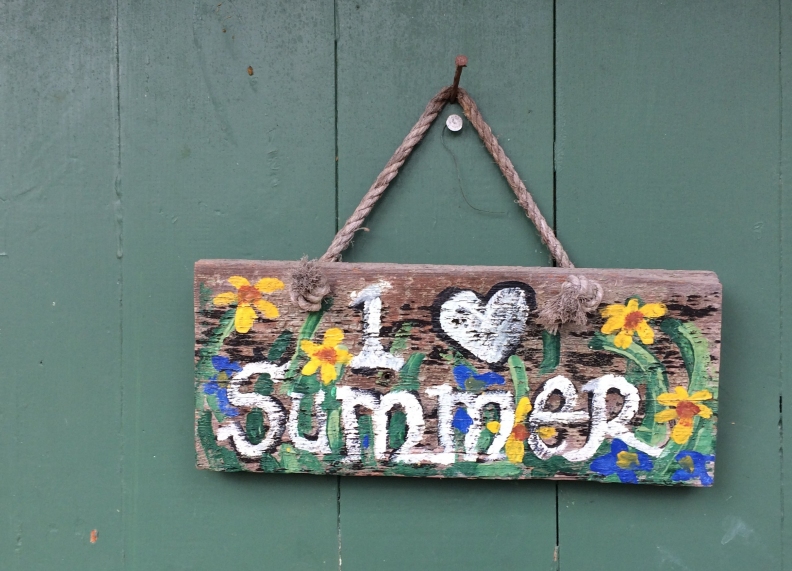 Greenwood Centre
The grants that we had submitted in the winter for our student employees arrived, and we decided that we would be able to hire them, despite not knowing if we would be able to open our Centre. When the good news arrived in late May that museums would be allowed to open, we made careful plans as to how we could open Greenwood and keep everyone safe. This included hand washing stations, free masks available to visitors, additional daily cleaning, and planning our house tours so the majority of the visit took place outside. We allowed one family group inside at a time, for a short tour of the house, and the guides and visitors all wore masks.
The Vintage shop flourished, as people cleaned out their basements and needed a place to bring their belongings. We had a record number of sales this year!
We were approached by several local musicians to see if they could play live music in our garden. After much planning, we proceeded to offer a summer music series that took place on Sunday afternoons outside in our beautiful garden overlooking the lake. The musicians loved it, the audience (carefully spaced all around the spacious grounds) loved it, and we felt we had returned, for a brief period, to a more normal time.
We held a very successful bake sale in mid summer, and donated part of our profits to our local food bank. When September arrived, we decided to repeat that event as part of a modified "Treasures in the Attic" day. We opened the Vintage shop, spread things out in the driveway, and invited three musicians to play in the garden throughout the afternoon. Our Appraisers brought us their business cards, so people wanting to get an article appraised could call them personally. And we had our Mile High Apple Pies available as a special order for Thanksgiving. Orders be placed until Oct. 5th- please call 450-458-5369 to get on our list. The cost is $25 per pie.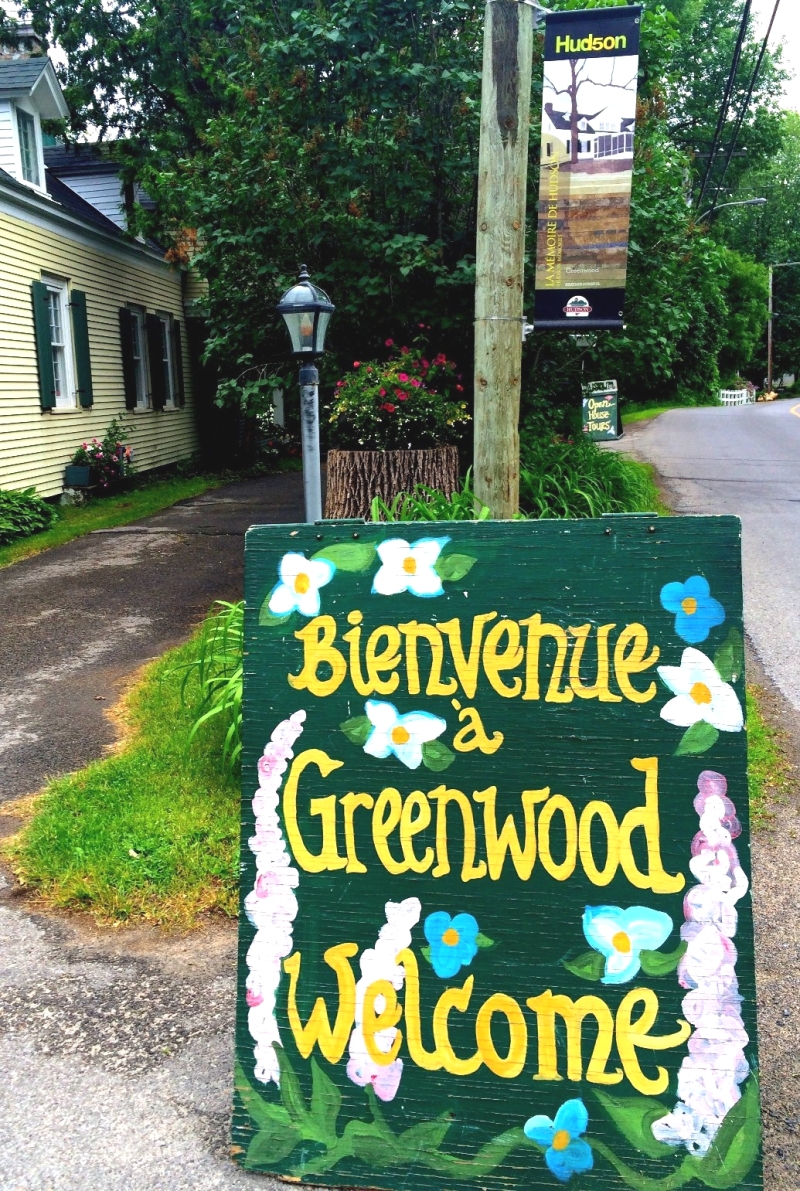 Greenwood Centre Sign
We continued to hold our Board meetings all summer on Zoom, and found them to be very productive.
Our Conservation team continued to meet all summer at Greenwood; they have had a highly successful "Adopt an Artifact" program again, thanks to the generosity of our friends and members, and have made exceptional plans for a blow out season next year! Stay tuned for more news as we move ahead.
Finally, our beloved StoryFest moved online as well. Starting on Oct. 1, StoryFest will take place virtually via Zoom. An excellent line up of authors from near and far will be part of our 19th annual literary festival. We are excited about it, and ready to start! Please go to greenwoodstoryfest.com for all the details, and to sign up! Tickets are free.
As our season winds down, we feel very lucky to have been able to adapt so successfully to a summer unlike any other. Special thanks to our new Executive Director, Genevieve Grenier, our Board, and our wonderful volunteers, who continued to offer their help throughout the season.
Look for our electronic Fall Newsletter in November, as we launch our Membership Drive. As of this moment, we do not know what is in store for Christmas- but at the very least, we will decorate the outside of the house so you can enjoy it as you pass by.
Audrey Wall
Associate Director, Greenwood Centre for Living History
O: 450-458-5396 C: 514-779-2851