Hudson Village Theatre - 2020 Summer
by Kathryn Lamb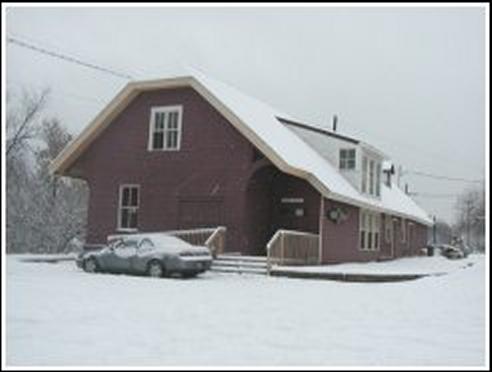 Theatres are still in a deep freeze but Hudson Village Theatre is looking at ways to help Hudsonites celebrate summer.
As we slowly awaken from three months of enforced confinement, and step by step reassume some of our former activities- (whether that might be work, shopping, or family visits,) some things are still far from normal, and won't be for a long time yet. Every day, I meet or hear of others who are affected in ways that I could not possibly have imagined.
How does a live theatre company handle a situation in which people are confined to their homes, not permitted to stand or sit closer than 2 meters from another person, and forced to wear face-covering masks in any public venue? An impossibility, whichever way you look at it.
Talking to Kalina Skulska and Dean Patrick Fleming from the Hudson Village Theatre, they are thinking a lot about what they can do to make their audiences truly feel better, and are looking at options. "Our chief desire is to keep our artists safe, and our public safe and confident". At the same time, they are keeping in close touch with a network of theatres across the country who are in the same boat. There is much sharing as everyone awaits the latest government directives to help them decide what to postpone and what to cancel. At present, in Hudson, shows in July and August are cancelled, and autumn is still an unknown. It is heartbreaking to cancel a show, for the artists and production crew most of all, but also for the patrons and the wonderful volunteers who happily sign up to offer their time each season.
The theatre is in close contact with the Town of Hudson. "The town is a good support", they tell me, "and we are going to need them". The theatre is also trying to stay in touch with their patrons through shared (via the internet) "staff picks" of interesting on-line presentations.
And of course in these difficult times, the theatre must continue to fundraise, It is pleased to announce a $50,000 "matching" campaign, so that every dollar donated, up to $50,000, will be matched by a generous patron and supporter.
In the middle of everything that has been happening, Artistic Director Dean Patrick Fleming made the big move from Montreal to Hudson. And now, as an official Hudsonite, he promised me , "We would like to do something for this town, to feel better and celebrate summer!" I am sure we can take him at his word, so stay tuned. An announcement should be coming soon.
During the COVID 19 pandemic, Arts Hudson has transitioned to an online-only arts blog, publishing articles about the arts throughout the year.
Past issues are still available under the Archives section.
Below are links to Hudson-related cultural sites:
Artist Rita Shellard