Hudson Film Society DocFest
Great Documentary Films In March
The Hudson Film Society presents films and video of opera at Village Theatre. The films and opera are not generally available in commercial movie theatres. The cost is $70 for the eight-film season and $99 for the six operas. Every spring, the society presents a festival of documentaries called DocFest.
When the Hudson Film Society began 9 years ago, a single documentary film was included in their annual series. Many filmgoers appreciate how good these kind of films can be and there was a thirst for more. So it was decided to try a yearly weekend festival featuring documentary films and this little Festival, beginning in 2010, was called DocFest.
This year, seven films will be screened beginning on Friday March 6th and ending on Sunday, March 8. Two films on day one, three on Saturday and two on Sunday. Good doc's are challenging and entertaining, so set aside the weekend to enjoy some great film moments.
This year's complete program hasn't been selected by the Film Committee yet but four out of the seven have been determined. Three of the films are on the Academy Award preliminary list for consideration at their ceremony in February, "Finding Vivian Maier", "Art and Crafts" and "Citizenfour" which has been a favourite at many international festivals already. The Committee still has a long list of excellent documentaries to consider for the remaining three titles.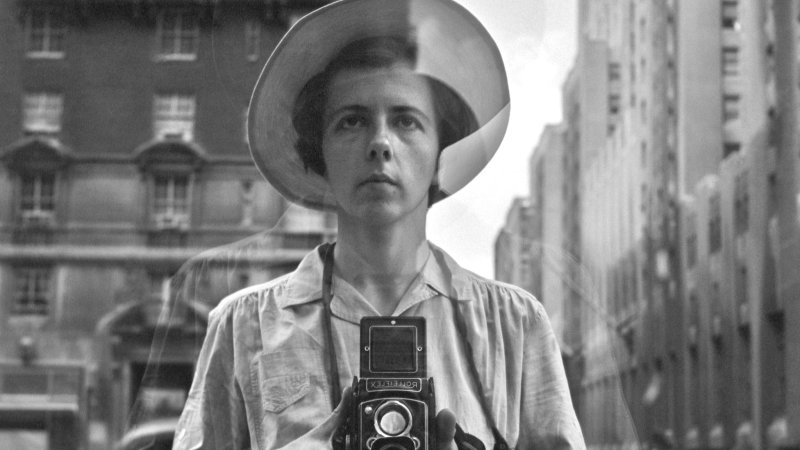 "Finding Vivian Maier": A film about the photographer who spent most of her adult life working as a nanny in the wealthy North Shore suburbs of Chicago. This intriguing documentary shuttles from New York to France to Chicago as it traces the life story of the late Vivian Maier. When she died in 2009 at age eighty-three, she left behind a previously unknown cache of more than 100,000 negatives of her street photography - images that she'd scarcely shared with anyone. She had spent most of her adult life as a nanny with no spouse, no children of her own and no close ties. Her photographs and belongings were hidden in storage, until the rent came overdue and the facility auctioned them off.
They might have vanished into obscurity were it not for the intervention of John Maloof, a twenty six- year-old amateur historian in Chicago, who purchased a box of her unidentified photographs and became obsessed by what he discovered. In "Finding Vivian Maier," Maloof teams with producer Charlie Siskel to uncover this mystery. Following clues, they trace Maier's history through New York City, France, and Chicago. Maier was an inveterate wanderer and self-taught photographer, favouring a Rolleiflex twin-lens reflex camera, with an uncanny ability to get close to people from all walks of life.
Thanks to Maloof's efforts, critics and galleries have now rallied behind Maier's work, and The New York Times recognized her as "one of America's more insightful street photographers." But as Maloof meets people who knew Vivian, new questions arise about her life and work. The families who employed her as a nanny have mixed memories, and hint at her dark side. Would she have even wanted this attention? Answering that question depends on how you interpret different bits of evidence. Regardless, it's a wonder to behold the world through Vivan Maier's eyes.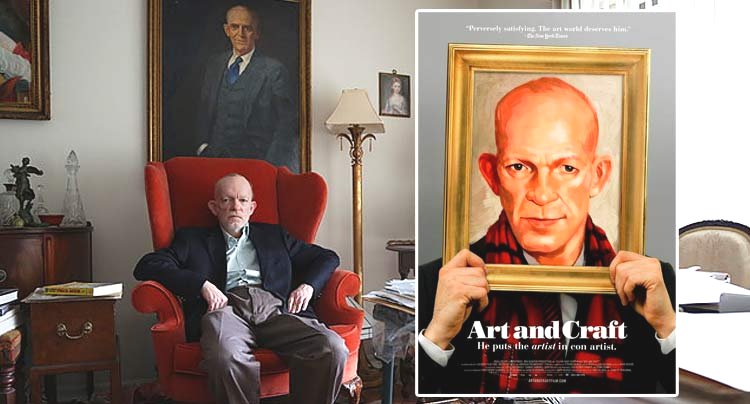 "Art and Craft": The spotlight it shines on an apparently troubled mind may strike some viewers as exploitative, but "Art and Craft" remains a thoroughly gripping glimpse into the life of a legendary art forger. Mark Landis has been called one of the most prolific art forgers in US history. His impressive body of work spans thirty years, covering multiple styles and periods. And while the copies could fetch impressive sums on the open market, Landis isn't in it for money, but instead donates his fakes to useums across the country. When Matthew Leininger, a tenacious registrar in Cincinnati, discovers the ruse and organizes an exhibition of the work, Landis must confront his legacy and a chorus of museum professionals clamoring for him to stop. However, it's not so clear that he can. Landis is a diagnosed schizophrenic whose elaborate con is also a means to cultivate connection and respect - feeding what he now understands as an outright "addiction to philanthropy." Art and Craft starts out as an art caper, rooted in questions of authorship and authenticity. What emerges is an unflinching exploration of life with mental illness and the universal need for community, appreciation, and purpose.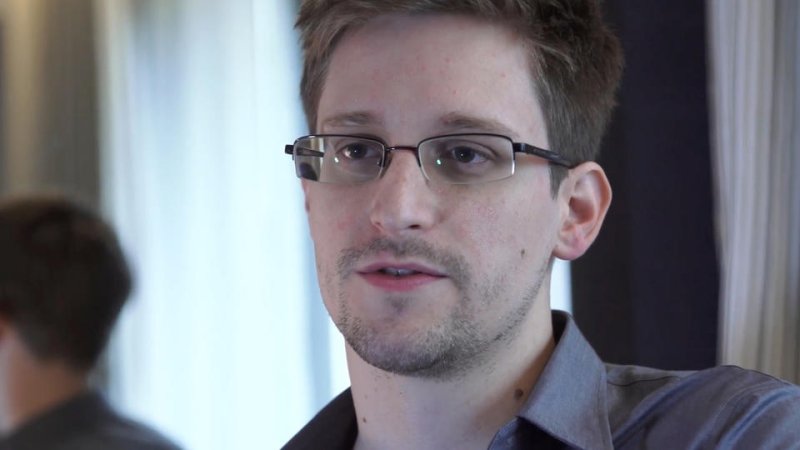 "Citizenfour": Part real-life thriller, part sobering examination of 21st century civil liberties, "Citizenfour" transcends ideology to offer riveting, must-see cinema. In January 2013, Laura Poitras (recipient of the 2012 MacArthur Genius Fellowship and co-recipient of the 2014 Pulitzer Prize for Public Service) was several years into making a film about surveillance in the post-9/11 era when she started receiving encrypted e-mails from someone identifying himself as "citizen four," who was ready to blow the whistle on the massive covert surveillance programs run by the National Security Agency and other intelligence agencies. In June 2013, she flew to Hong Kong for the first of many meetings with the man who turned out to be Edward Snowden. She brought her camera with her. The film that resulted from this series of tense encounters is absolutely sui generis in the history of cinema: a 100% real-life thriller unfolding minute by minute before our eyes.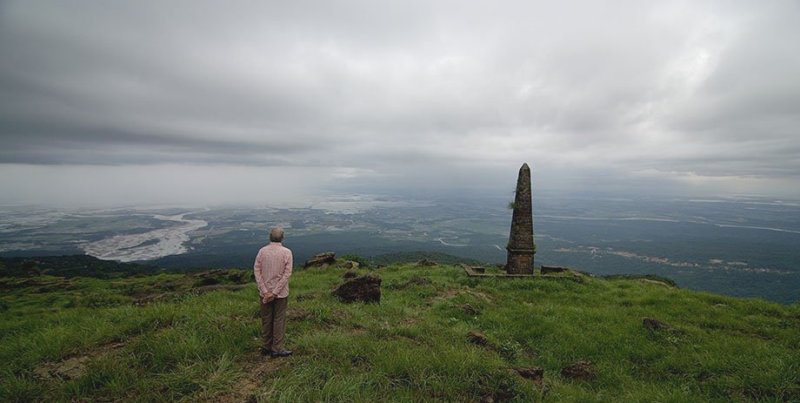 "Monsoon": Veteran filmmaker Sturla Gunnarsson - whose "Force of Nature," a look at the life of Canadian icon David Suzuki, won the People's Choice Award for best documentary at TIFF in 2010 - returns with one of his most personal projects to date.
"Monsoon" is a visually stunning meditation on the annual rains that descend upon India, and their alternately disastrous and beneficial impact on Indian society, economy, agriculture, and individual lives. For Gunnarsson, the monsoon functions as a godlike entity, capable of bringing and sustaining life and destroying it - a duality that sparks profound reflections on the nature of order, chaos, creation, and faith in a perpetually mysterious universe.
Chasing the weather system from when it hits land in the south (where a family anxiously awaits its arrival) to its passage through large cities like Calcutta and Mumbai and on into the northern sections of the country, Gunnarsson speaks to Indians from all walks of life about the monsoon's manifold effects: the head of the Indian Meteorological Society, who zealously (and hilariously) polices his statements in the knowledge that an inopportune phrasing could cause markets to plummet, so significant is the monsoon to agriculture; a movie star, who discusses the storm's function as a herald of romance in countless Bollywood movies; a bookie who takes bets on when and whether the skies will open up; park rangers endeavouring to protect endangered animals exposed to poachers by the floods; and many more.
It has been an excellent year for documentary films and the Hudson Film Committee has been blessed with a long list from which to make their exciting choices. The complete program of seven films will make a wonderful film adventure. March 6, 7 and 8. Check www.hudsonfilmsociety.ca.