Susan Porter at the Hudson MediCentre
Hudson MediCentre, 465 Main Road, Hudson QC, regular clinic hours, January 20 - March 15, 2014.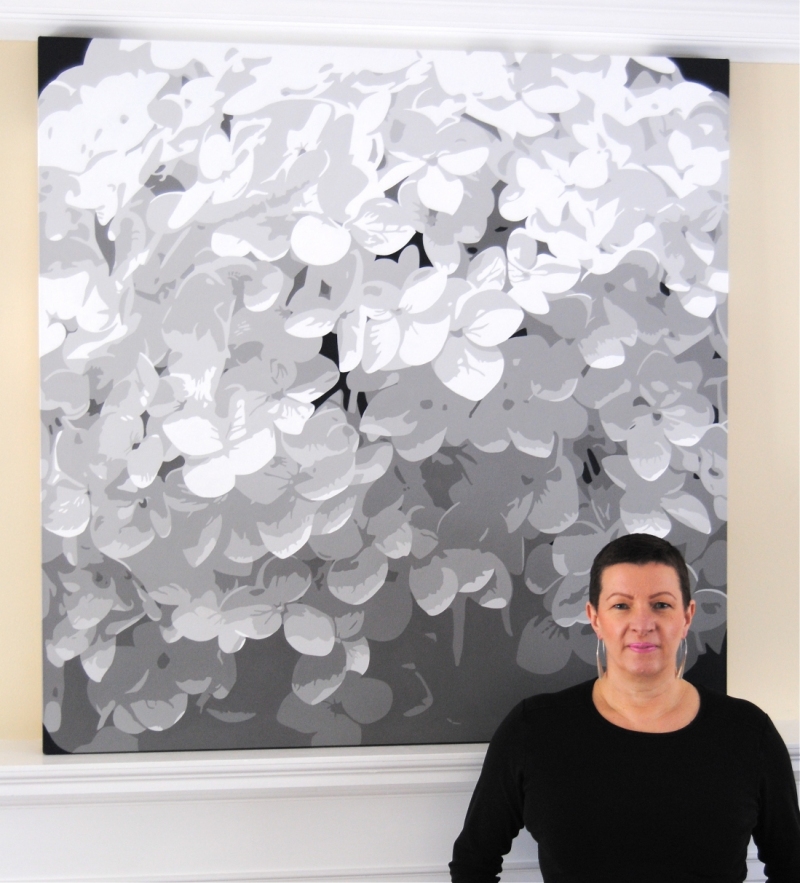 Susan started painting almost 5 years ago when she attended watercolor classes with Shernya Vininsky-Krause, Rigaud QC where she was taught the principles of this difficult medium, inspiring her to paint daily.
Susan is a huge fan of Georgia O'Keeffe, which led her to paint in a much larger macro style. This gave Susan the opportunity to push her artistic boundaries into taking up acrylics. She attended classes with Sonia Haberstich, Hudson, QC and more recently with Momoko Allard at the Montreal Visual Arts Centre, both of whom have helped Susan develop her own style in this medium.
As an artist Susan is constantly learning and wanting to grow, for example of late Susan has painted a few portraits, which has made her test her boundaries and given her much enjoyment.
Susan is often heard to say that she finds an inner peace when painting and feels fully contented with a paintbrush in her hand.