Stone Soup Productions - Waiting for the Parade
Stone Soup Productions, named after the German fable, is a non-profit theatre company founded by company directors Donna Byrne, Karen Burgan and Irene Osprey. The company's goal is to promote women in all aspects of theatre. It is a vehicle for the company's directors and other experienced theatre professionals to produce, direct and act in theatre pieces with themes predominantly of interest to or dealing with women.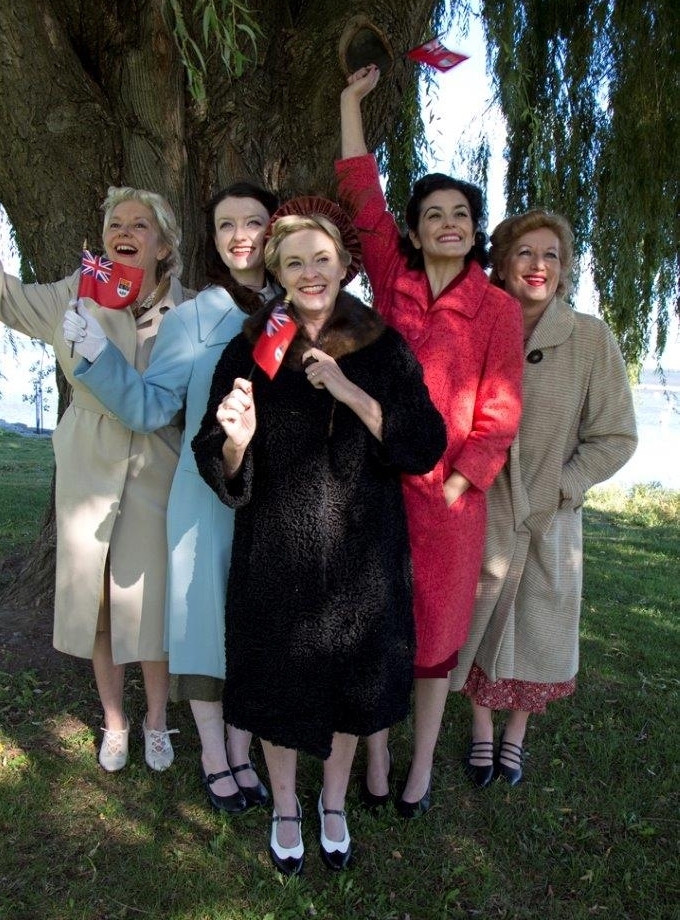 Waiting for the Parade was presented by Stone Soup at the Village Theatre last November for a two-week run. Waiting for the Parade by John Murrell. Directed by Donna Byrne. Starring: Cristina Cugliandro, Karen Burgan, Irene Osprey, Stevie Pemberton, Debbie Wrenshall.
Stone Soup Productions' first project was a success. Waiting for the Parade by John Murrell, gave me the opportunity to experience the war years of 1939-1945 through the eyes of each character in the play. All the women exposed a different perspective on the war. At every rehearsal I made new discoveries and learned more about these courageous women.
In order to direct the play and translate the experience to the audience, I felt more responsible than usual for bringing justice and truth to the play, particularly because of the sensitive content. The playwright did his job well and I intended to do mine as well.
I gathered research everywhere and anywhere I could find. I listened to interviews, talked with one of our most senior Vets - Maxine Bredt - who was a nurse during the second world war. I went to the Canadian War Museum in Ottawa. That was an eye opener and quite impressive.
In order for the audience to take this journey, I had to create a real world from the past. Through directing, discussions with the actors, choosing period costumes, sepia lighting, wartime music, authentic period props, I made the important decisions that were imperative to the show.
With 24 vignette scenes, the play had to be smooth and fluid or rather cinematic in the way it unfolded. The cast was extremely committed to the show. The actors treated their roles and each other with dignity and respect. The experience of directing this play has been a gift for me.
Donna Byrne
Director, Actor and Playwright