2013/2014 Opera & Beyond Season
The Hudson Film Society presents films and video of recorded opera at Village Theatre. The films and opera are not generally available in the commercial movie theatres. The cost is $70 for the eight-film season and $99 for the six operas.
Hudson Film Society, 450 424 2893; hudsonfilmsociety.ca
One of the popular offshoots of the Hudson Film Society is the programing of 6 music-based events called Opera & Beyond. The "Beyond" part of the title is to give the flexibility to include light opera or Operetta and at least one example from Broadway. This makes for a very interesting series of six productions, which originate before an audience in many of the great theatres of the world. The 2013/2014 program is a good example of leaning toward the lighter side but nevertheless musically interesting. An important aspect of the new season is the selection of reserved seats for anyone buying a pass for the complete series. The season opens on Sunday, October 20 at 2.00 pm with: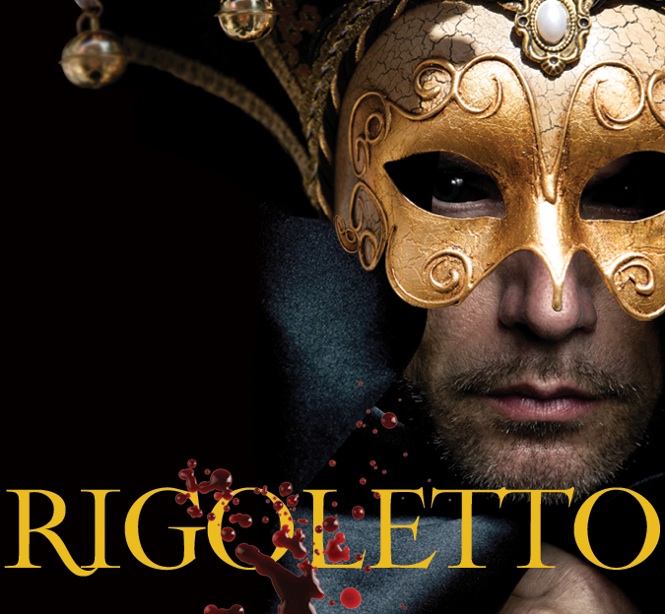 Rigoletto
Verdi's dark story of passion, vengeance, and murder in a sixteenth-century court is as heartbreaking as it is ironic. This captivating tale of a father's devotion, a daughter's innocence, and a duke's lechery is set to some of Verdi's most brilliant tunes. Rigoletto is a court jester who pokes fun at the pitfalls of the courtiers, all for the amusement of the Duke, a notorious womanizer. The joke's on Rigoletto, however, when it turns out that his daughter Gilda might be the Duke's next target. When the jester pits himself against his master in an effort to protect his daughter's virtue, he inadvertently destroys all that is dear to him. This opera loosely connects to the Film Society's October 21 film Quartet that revolves around the singing of the very well known Quartet from the Opera. Next up is the famous - perhaps the most well known - Operetta:
The Merry Widow (Die Lustige Witwe)
It is the story of the wealthy Anna Glavari, a widow from the fictional country of Pontevedro who has recently inherited twenty million francs from her late husband. Baron Zeta, the Pontevedran ambassador to Paris, and his attachés and diplomats are determined to keep her wealth in the country, which will be ensured through her marriage to another Pontevedran. Zeta suggests Count Danilo Danilovitsch, but his plan appears to be foiled when Danilo arrives and reveals that he and Anna were in love several years earlier, but were separated by his uncle. Still hurt by the way their relationship ended, Anna attempts to ignore Danilo's pursuits. Meanwhile, Baron Zeta's wife Valencienne tries to resist the advances of Camille de Rosillon, a count at the Pontevedran embassy in Paris. Their flirting continues, until they are caught by Zeta and Anna steps in to cover for Valencienne, saying that she plans to marry Camille. This leaves both Danilo distraught and the rest of the ambassador's court thoroughly confused! Will true love emerge? Sunday, November 24 at 2.00 pm. Last season's Gilbert and Sullivan entry - The Mikado, was so well received that it was only natural to program another of the pairs most popular pieces - and one that takes dead aim at 'sending up' everything in sight including Opera itself: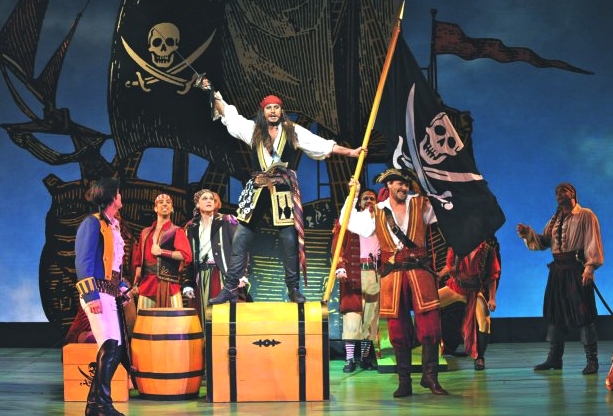 The Pirates of Penzance
Gilbert and Sullivan as it's meant to be - pure, uncomplicated fun, performed to the highest standards. A young man bound by an overactive sense of duty, a soft-hearted pirate king with a hopeless band of rogues at his side, a beautiful young girl, a very modern major-general and an ineffectual bevy of policemen…add a plot hinging on the technicalities of having a birthday on the 29th of February and we're just about there. What could possibly go wrong? Gilbert's high-speed patter is razor sharp and Sullivan's score sees him at the top of his game, with the catchy tunes for which he is so well known. Sunday, January 19th at 2.00 pm.
Norma
Norma is an opera in two acts by Vincenzo Bellini. First produced at La Scala on 26 December 1831, it is generally regarded as an example of the supreme height of the bel canto tradition. "Casta diva" is one of the most familiar arias of the nineteenth century. A secret affair across enemy lines becomes a war of hearts when love is betrayed. In the midst of the Gallic-Roman wars, the Druid priestess Norma secretly carries on a love affair with the enemy's proconsul, Pollione. When a younger priestess, Adalgisa, catches Pollione's eye, the mystic Norma turns warrior, prepared to seek revenge for this betrayal. Sunday, February 16 at 2.00 pm.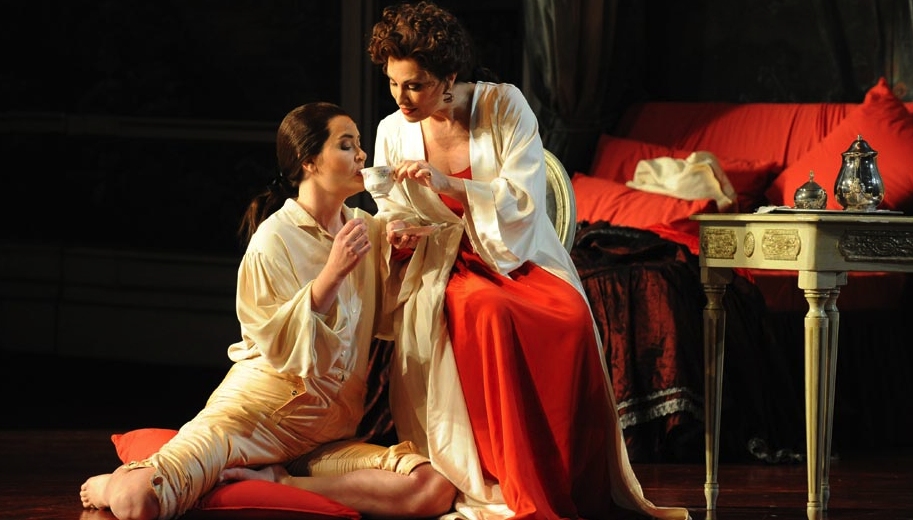 Der Rosenkavalier (The Knight of the Rose)
Der Rosenkavalier is a comic opera in three acts by Richard Strauss It was first performed in Dresden on 26 January 1911 under the direction of Max Reinhardt. Der Rosenkavalier starts off simply enough: Boy meets girl and falls head over heels. But in opera-as in life-the path to happily-ever-after can be a thorny one. A Viennese noblewoman relishes the affection of her young lover, Octavian, but quietly dreads the day his heart will find true love. And then, it happens: Octavian spies the lovely Sophie, and he's forever changed. After learning she's promised to an oafish old baron, Octavian hatches a hilarious plot to set her free, with the help of a surprising ally. Sunday, March 30 at 2.00 pm.
The end of the series comes on Sunday, April 27 and will feature an example of the Broadway musical but as it was last year, will not be revealed until the 2.00 pm showing. Because of this format, it is called the Broadway Surprise.
For ticket information, call Trish Kelly at 450 202 0773 or check the Hudson Film Society website at www.hudsonfilmsociety.ca
Don't like to read on the computer screen? You're not alone.
Pick up the current issue at outlets such as Pure Art and Village Theatre in Hudson, hotels in Vaudreuil and Rigaud and at many other outlets in the area. You may also subscribe by sending a cheque for $15.00 and your address to Arts Hudson, P.O. Box 415, Hudson, QC J0P 1H0