Click on the blue links below for magazine content.
Hudson Players Club
Much Ado About Nothing
The Hudson Players Club is the oldest English theatre group in Quebec and is celebrating its 65th anniversary this year. The club presents one major production per year and organizes play readings, Greenwood theatre-on-the-lawn events and other activities with a theatrical theme throughout the year. It is run by volunteers and anyone may join.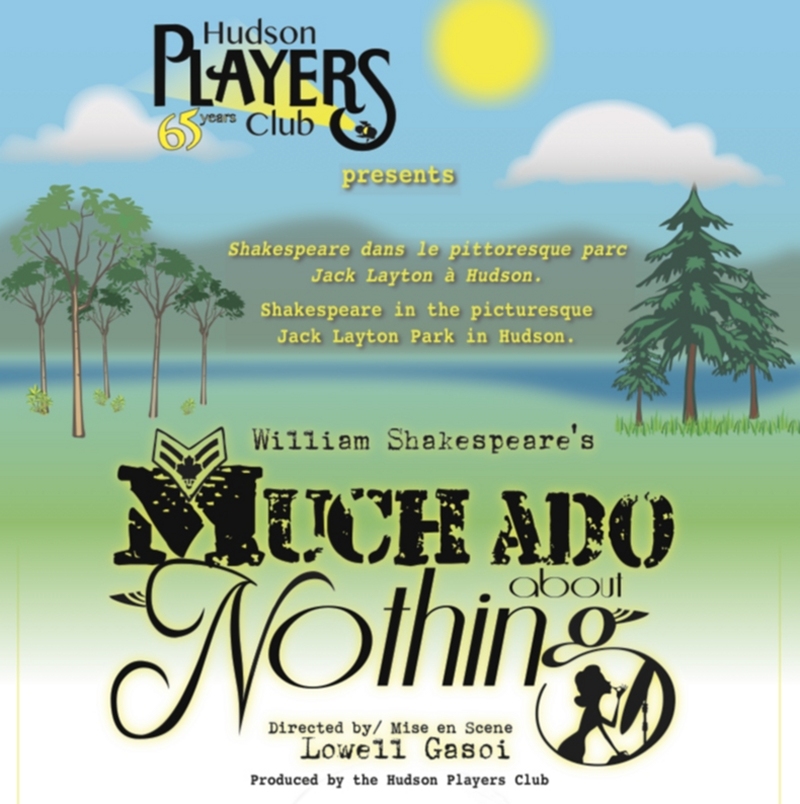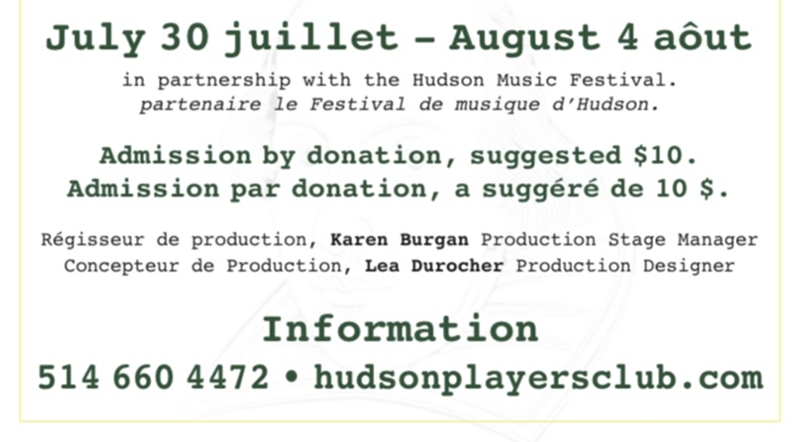 Don't like to read on the computer screen? You're not alone.
Pick up the current issue at outlets such as Pure Art and Village Theatre in Hudson, hotels in Vaudreuil and Rigaud and at many other outlets in the area. You may also subscribe by sending a cheque for $15.00 and your address to Arts Hudson, P.O. Box 415, Hudson, QC J0P 1H0 or pay by credit card or PayPal at Subscribe