Featured Artist
Marcel Braitstein
Marcel Braitstein has worked primarily in metal, doing the cutting, bending and welding in his local workshop. Some of the pieces can be found in Hudson gardens, in private collections or in public museums. Insects, birds and stylized human figures join angled structures in distopian landscapes that characterize his style.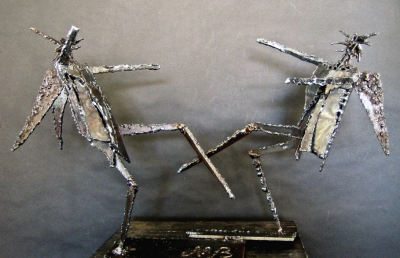 Marcel Braitstein was born into a Jewish family in Belgium in 1935. He writes about his experiences growing up as a Jewish boy living under Nazi rule in "The Story of a Hidden Child." The family lived in Antwerp but, when Germany invaded Belgium in 1940, his mother became ill and died, and Marcel was sent to live with his grandparents in the Belgian town of Charleroi.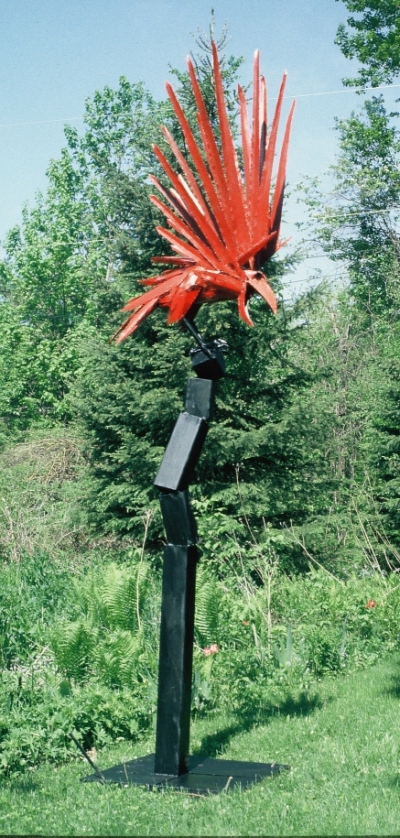 As the German laws affecting Jews in Belgium became more and more restrictive, a Christian pastor arranged for Marcel to live with a Christian family called Lebeau for his own protection. He took the wife's maiden name of Marquet and lived the story that he was their god-child, adopting a Christian upbringing along with the new name.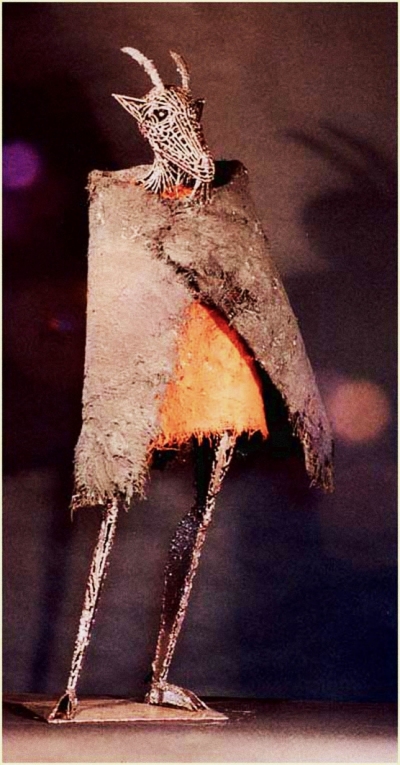 After the war, Marcel went back to live with his grandparents, although, he writes, he fully identified himself as a Christian boy due to his time with the Christian family during the war. He had difficulty adjusting back to Jewish ways, especially as the grandparents were openly and visibly Jewish. He found out that his father had been sent to Auschwitz and was presumed dead. In 1951, with Europe threatened by the Soviet Union, Marcel and his grandparents emigrated to Montreal.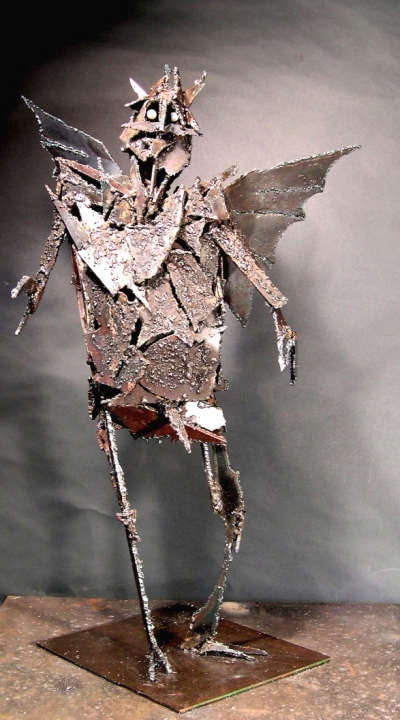 Although he spoke fluent French, Marcel was forced to attend an English Protestant high school since only Catholics were admitted to the French school system. Searching for his identity, he found an outlet for expression in the visual arts, specifically sculpture.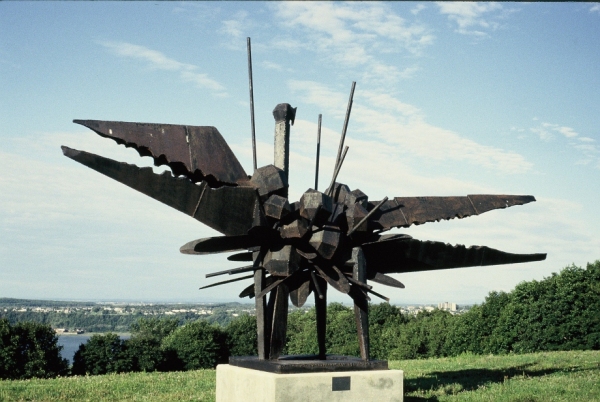 Continued on page 2
Don't like to read on the computer screen? You're not alone.
Pick up the current issue at outlets such as Pure Art and Village Theatre in Hudson, hotels in Vaudreuil and Rigaud and at many other outlets in the area. You may also subscribe by sending a cheque for $15.00 and your address to Arts Hudson, P.O. Box 415, Hudson, QC J0P 1H0 or pay by credit card or PayPal at Subscribe