Hudson Players Club
Alice in Wonderland
The Hudson Players Club is the oldest English theatre group in Quebec. It celebrates its 65th season this year and is presenting "Alice in Wonderland" at the Village Theatre in April. The Club consistently presents Community Theatre of high quality.
The 65th anniversary season of the Hudson Players Club is made up of three shows. First up last fall was "The Widow Schwartz," by Donna Byrne at the Hudson Village Theatre. A new play by the West-Island writer, it was very well-received and drew good audiences. Below left is a picture of the cast.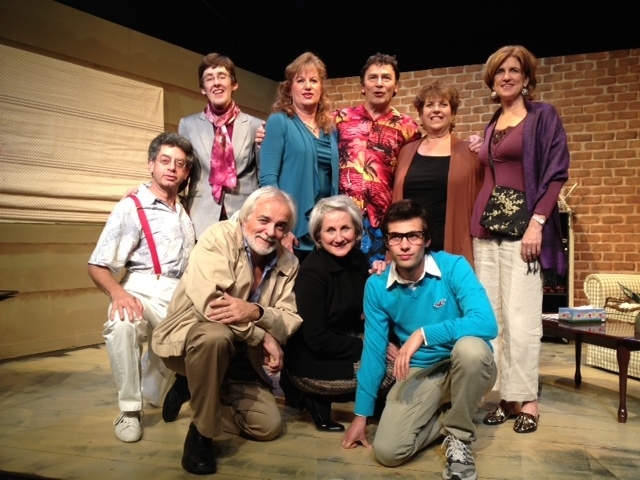 Widow Schwartz Photo Credit: Donna Byrne
This April the club presents "Alice in Wonderland," again at Village Theatre. This summer, in a daring first initiative, the group will present Shakespeare's "Much Ado About Nothing" in Hudson's new Jack Layton Park. This show will be directed by Lowell Gasoi, who comes by his outdoor Shakespeare experience through being the former Artistic Director of Shakespeare-On-Mount-Royal. This show will replace the annual Shakespeare-In-The-Park that Hudson used to bring in to present their show at Thompson Park.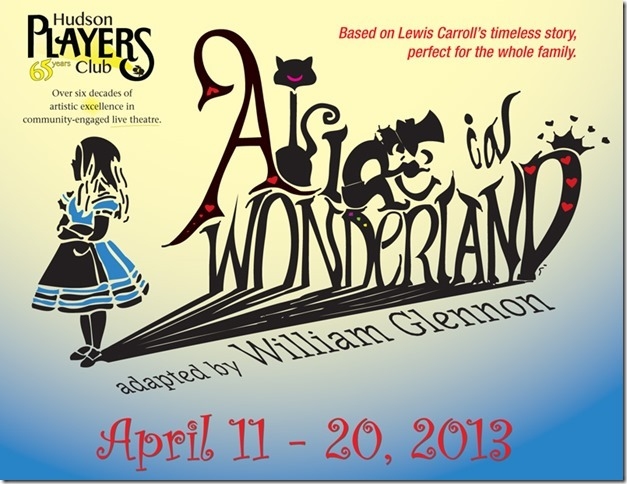 The club has a new website at hudsonplayersclub.com and, in addition to buying tickets online, you can join and become a member or subscribe to the newsletter. The club's mandate is to foster an interest in theatre in the local community.
Tickets for "Alice in Wonderland" are available online at the club's website, hudsonplayersclub.com, through an online ticket service that also has a direct phone number you can call. Tickets cost $23.00 and there is reserved seating.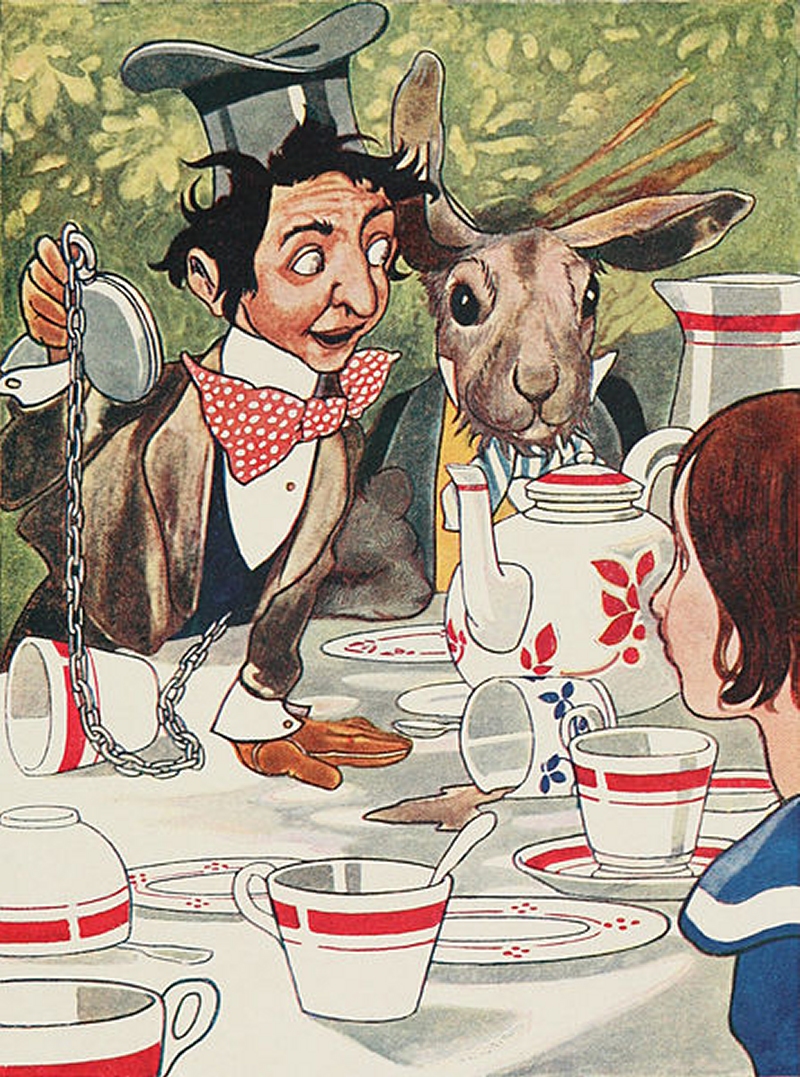 The show is produced by Players Club President Lea Durocher and Vice President Lowell Gasoi. They promise an innovative production under Director Philippe Gobeille. This version of Alice is meant to be very true to the original and introduce many of the zany characters that the original Alice meets. The club has recruited a large cast, including veterans Dave Fisher as the Mad Hatter, Diana Gausden as the Queen of Hearts and Mary Jefferies as the Cook. Among the younger members, Josh Boudreau has extensive theatre experience and plays the Cheshire Cat. Amanda MacDonald is Alice. Aidan Floyd, Brenna Maciw, Tom Whelan, James Milvain, Jazmine Floyd, Kelsey Scotcher, Ken Gibbs, Louise Ledoux, Micheala Maciw, Natalie Darbyson, Silvia Mauri, Mike Melino and Justin Muniz round out the cast of eighteen.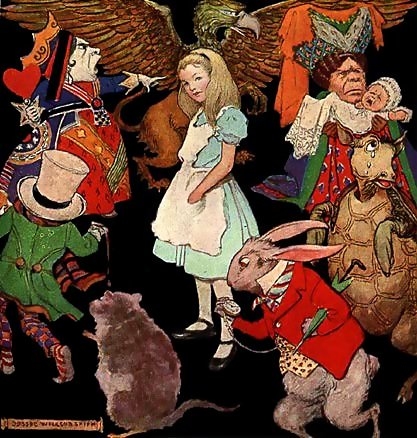 The theatre publicity says, "Letting go of the magic of childhood…everything around you says, "Grow up!" It is time to exercise that noble capacity to act on your own, and take on those responsibilities, make those choices. Choices come with consequences, and consequences bring even more responsibility… What about life in a world where time doesn't go by the clock, where crazy Queens make the rules and we al just follow along, where nonsense is no laughing matter and consequences are as scarce as hare on an egg! Well… someone has found the way to such a place. It's a place that is bewitching, beautiful, becoming, befuddled, beguiling. It is your Wonderland.
"Wonderlanders… they're tall, small, colourful, plain. They're puppets, and shadows, and even humans! They will all welcome you with open arms into their peculiar little worlds. Don't worry… you're not alone. There is a young girl just one step ahead of you, and if time allows, a waist-coated white rabbit too. Come enjoy an adventure and enchanting mixture of adult responsibilities and children's magic.".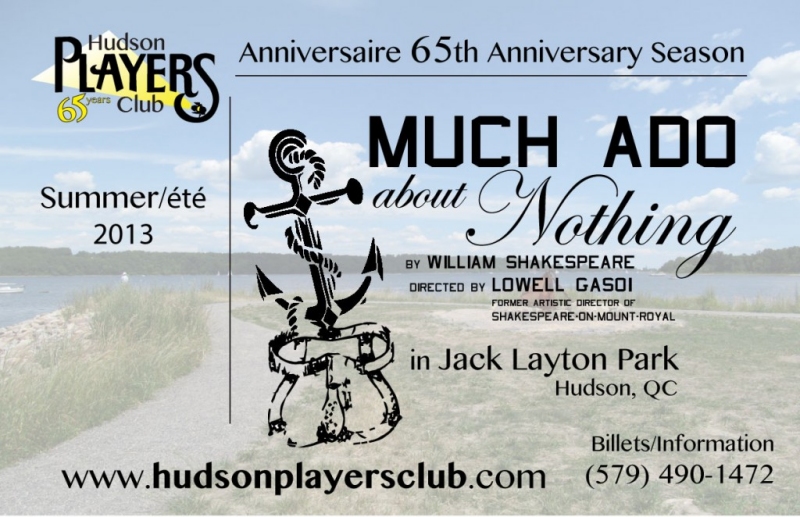 In the summer, the club is producing "Much Ado About Nothing," and it will be the first such production in Jack Layton Park since Hudson inaugurated the park last year. We'll have more information closer to the time of the performances. Below, a series of characters from the plays of William Shakespeare.

Don't like to read on the computer screen? You're not alone.
Pick up an issue at Pure Art Boutique in Hudson and at many other Hudson outlets.