Montreal West Operatic Society
Pirates of Penzance
Montreal West Operatic Society, Canada's Premier Gilbert & Sullivan Theatre Company, was founded in 1939 by a group of citizens of the Town of Montreal West. "Pirates of Penzance" was their first production and the society has been presenting an annual show since then.
The Montreal West Operatic Society is touring its show, "The Pirates of Penzance," and bringing it to Hudson Village Theatre For the 17th, 18th and 19th of May. The show will also be playing Victoria Hall in Westmount at the beginning of May and the Piggery Theatre at the beginning of June. You can buy tickets at a cost of $25.00 regular, $15.00 and $20.00 reduced by calling (514) 990-8813.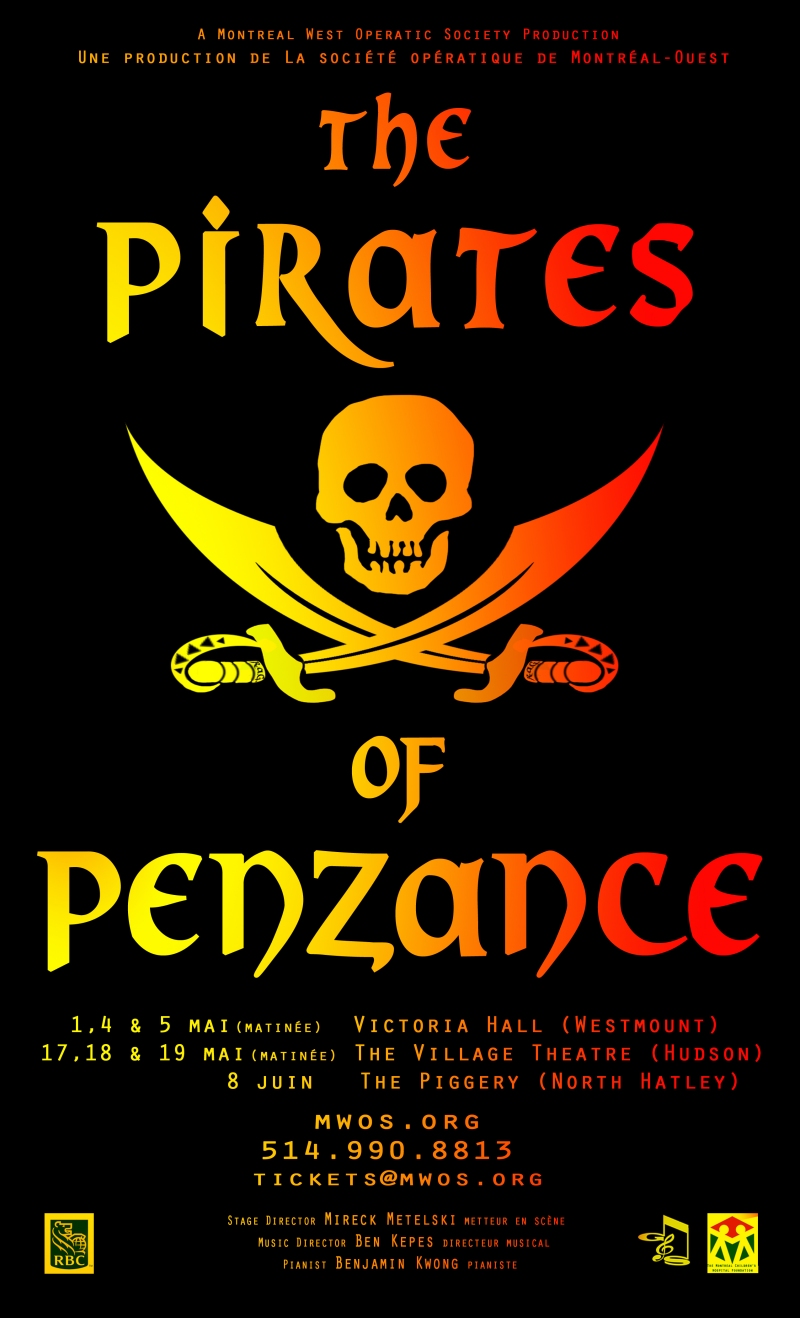 Gilbert and Sullivan operettas are popular British musical theatre pieces which are light and satirical of the society of the time, the late 1800s. W. S. Gilbert and Arthur Sullivan wrote 14 operettas, of which 12 are still produced today. The Monteal Operatic Society has produced all twelve and presents them in the traditional manner, as they would have been presented at the time they were written.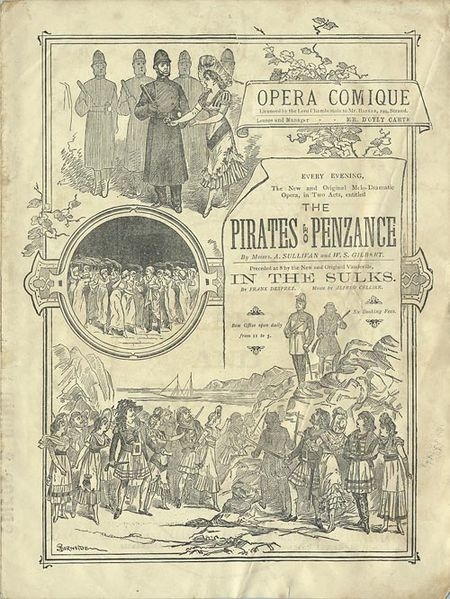 Don't like to read on the computer screen? You're not alone.
Pick up an issue at Pure Art Boutique in Hudson and at many other Hudson outlets.