Hudson Film Society
Film Festival
Hudson Film Festival, April 29 to May 3, 2013
This year the Hudson Film Society has selected a very eclectic program, which includes films from 4 countries, 3 films with recent Oscar nominations and an award winning film from Germany.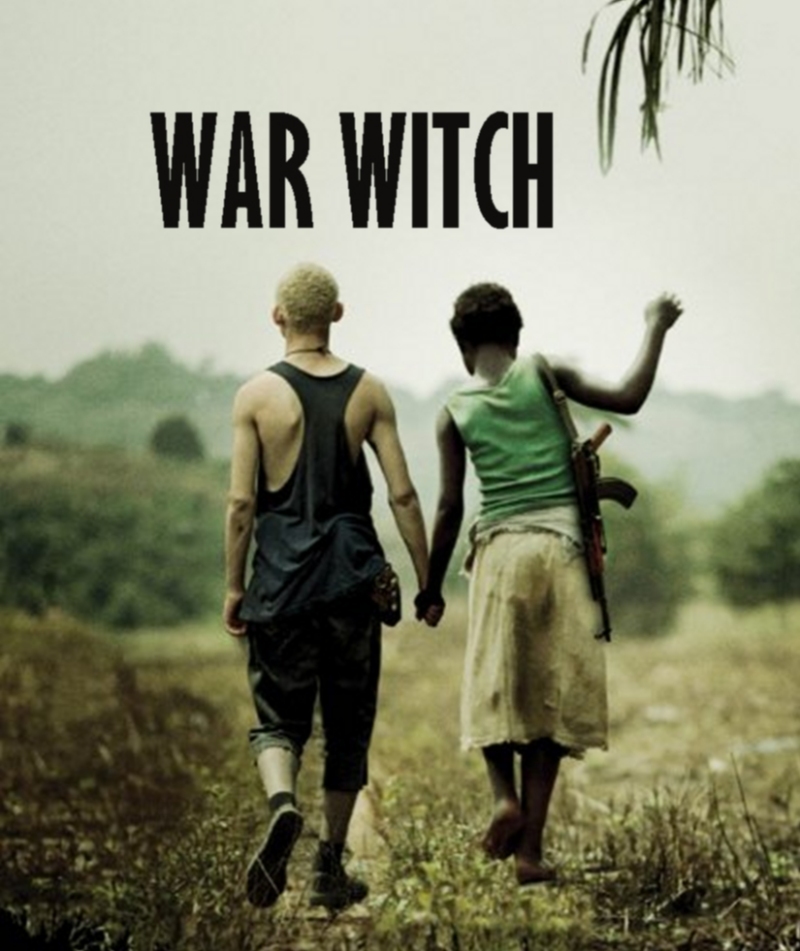 Monday April 29, 7:30 pm, War Witch (Rebelle)
Winner of the Best Actress prize at the Berlin Film Festival, Rebelle is an extraordinary portrait of survival. We are introduced to fourteen-year-old Komona (Rachel Mwanza) as she recounts the past two years of her life to her unborn child.
Abducted by a rebel army that invades her small, ramshackle village, Komona is forced to commit an unthinkable act - shooting her own parents - before being dragged off into the jungle. Over the next several months, she is inducted into the brutal lifestyle of the child soldier: she is beaten repeatedly, taught to fire an AK-47, and forced to dig for coltan, a mineral used in the production of electronic devices, the sale of which helps fund the rebel insurgency.
One day, after drinking "magic milk," Komona has a vision of her parents, who warn her of danger ahead. Heeding the apparitions' advice, she is the only person to escape unscathed from a ferocious firefight. Impressed by her premonitory powers, the warlord Great Tiger bestows Komona with the title of "War Witch."
When Komona befriends fellow soldier Magicien (Serge Kanyinda), she seems to have found an escape. The two soon run away together and eventually fall in love - but the war is never far away, and their romantic idyll is cut short when they are recaptured by the rebels. Still haunted by the ghosts of her parents and returned to the tyranny of her former life, Komona soon becomes pregnant and struggles to find a ray of hope in her desperate situation.
This is undeniably grim material, but Nguyen leavens it with delicacy and tact, conveying violence by implication and atmosphere rather than through direct depiction. The performances from the mostly nonprofessional cast are vivid and authentic, particularly the extraordinary Mwanza's portrayal of Komona, which won her the Best Actress prize in Berlin.
Heartfelt and helplessly moving, Rebelle guides us through the harsh world of a young girl whose circumstances are tragic, yet whose story is one of formidable courage and unquenchable hope. Nominated as Canada's entry for Academy Award Foreign Language film.
Tues., Apr. 30, 7:30 pm, The Sapphires
While it's plenty predictable and sentimental, The Sapphires also has an irresistible feel-good vibe, winning music and charming performances to spare.
Inspired by a true story, THE SAPPHIRES follows four vivacious, young and talented Australian Aboriginal girls from a remote mission as they learn about love, friendship and war when their all girl group The Sapphires entertains the U.S. troops in Vietnam in 1968. Cynthia (Tapsell), Gail (Mailman), Julie (Mauboy) and Kay (Sebbens) are discovered by Dave (O'Dowd), a good-humored talent scout with a kind heart, very little rhythm but a great knowledge of soul music. As their manager, Dave books the sisters their first true gig giving them their first taste of stardom, and travels them to Vietnam to sing for the American troops. A hidden gem.
Wednesday, May 1, 7:30 pm, The Master
Smart and solidly engrossing, The Master extends Paul Thomas Anderson's winning streak of challenging films for serious audiences. A striking portrait of drifters and seekers in post World War II America, Paul Thomas Anderson's The Master unfolds the journey of a Naval veteran (Joaquin Phoenix) who arrives home from war unsettled and uncertain of his future - until he is tantalized by The Cause and its charismatic leader (Philip Seymour Hoffman). 3 Oscar acting nominations..
Thursday, May 2, 7:30 pm., Barbara
Winner of the Best Director prize at this year's Berlin Film Festival, the latest film from Christian Petzold (Yella, Jerichow) is a simmering, impeccably crafted Cold War thriller, starring the gifted Nina Hoss-in her fifth lead role for the director-as a Berlin doctor banished to a rural East German hospital as punishment for applying for an exit visa.
As her lover from the West carefully plots her escape, Barbara waits patiently and avoids friendships with her colleagues-except for Andre (Ronald Zehrfeld) the hospital's head physician, who is warmly attentive to her. But even as she finds herself falling for him, Barbara still cannot be sure that Andre is not a spy. As her defensive wall slowly starts to crumble, she is eventually forced to make a profound decision about her future. Germany's official Oscar submission for Best Foreign Language Film. Did not make the short list.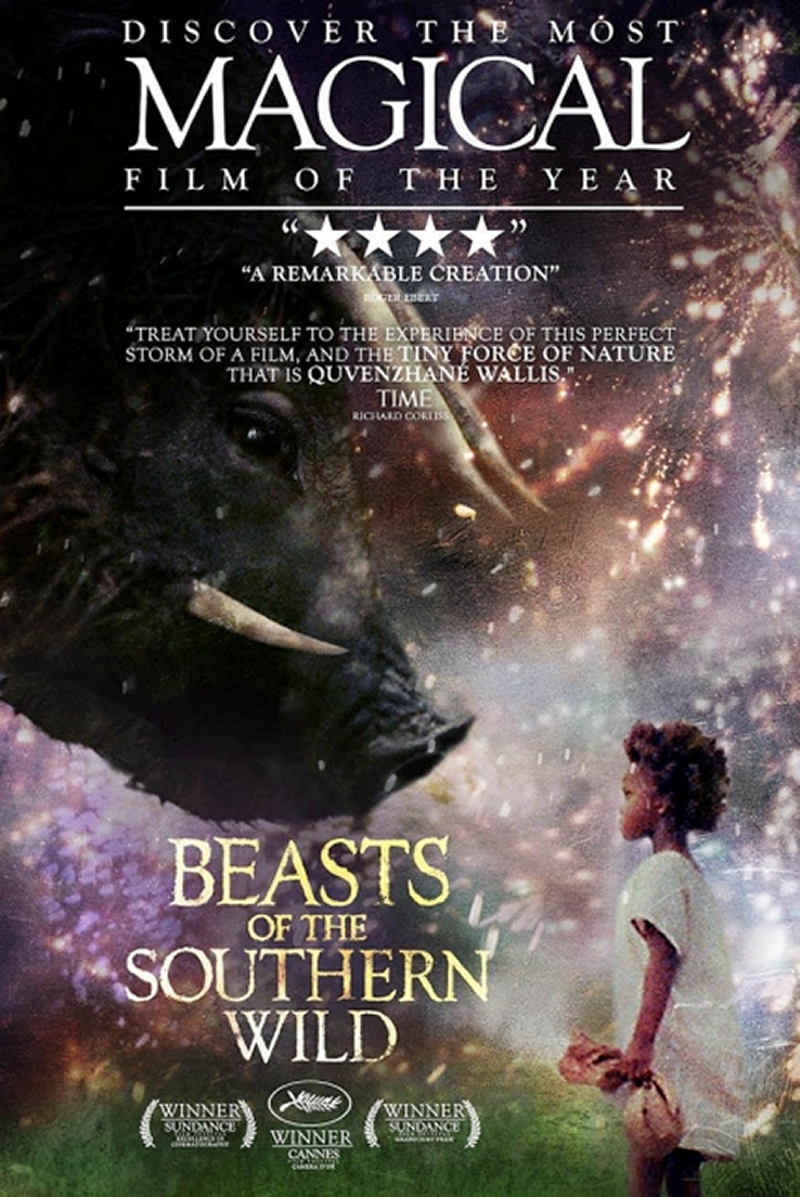 Friday, May 3, 7:30 pm, The Beasts of the Southern Wild
The staggeringly ambitious and stylistically bold first feature by Benh Zeitlin, Beasts of the Southern Wild took the Sundance Film Festival by storm with its eccentric, wholly unique vision of ecological apocalypse. Hushpuppy (an astonishing debut by Quvenzhané Wallis) is a six-year-old girl living with her boozing father Wink (Dwight Henry) in a Louisiana shantytown called "The Bathtub," so named because its location in a valley will cause it to be totally wiped out in the event of a flood. When the rains do in fact come and the town is duly washed away, Hushpuppy and Wink embark on an increasingly bizarre odyssey to restart their lives, and the world itself. Unforgettable, indescribable and unmissable, Beasts of the Southern Wild is "among the best films to play at [Sundance] in two decades" (Manohla Dargis, The New York Times); "a stunning debut" (Peter Debruge, Variety)
Festival pass for 5 films just $40.00, Single Tickets at $10.00 if available
Tickets at Hudson Village Theatre (not on website) and at Boutique PURE ART, 422 Main Road, Hudson or call 450 424 2893
ll films a Hudson Village Theatre, 28 Wharf Road, Hudson, QC
Film Festival History
In 2008, the Hudson Film Society held a five-night film festival, which was so popular it was decided to make it a yearly event. The title name of the festival was Love, Oscars and Hudson Connections. This meant that a film would have to be about love or have an Academy Award or have a connection to Hudson in some way. This title lasted until the end of the 2012 festival and then it was decided to change the name to just Hudson Film Festival. Many good and great films have been screened since the beginning and here is a list:
2008
Paper Wedding, I'm Not There, No Country for Old Men, Shorts NFB, Across the Universe.
2009
No Hit No Run Summer, The Necessities of Life, Vicky Christina Barcelona, Man on a Wire, Milk
2010
Young Victoria, The Timekeeper, Crazy Heart, Summer Hours, Broken Embraces
2011
The King's Speech, Black Swan, The Concert, Brothers, The Year Dolly Parton was my Mom
2012
Hugo, Margin Call, Le Havre, A Dangerous Method, Starbuck
Transforming the way people see the world through film.
Don't like to read on the computer screen? You're not alone.
Pick up an issue at Pure Art Boutique in Hudson and at many other Hudson outlets.