Caricatures
Fuzzballs Studio
Janet Mann draws custom illustrations and caricatures of people and animals, highlighting the humour of every day life. You can see her work on horsesfunny.com or contact her at fuzzballs@videotron.ca. Her studio is in St. Lazare and you can reach her there at (514) 726-7846.
Born in Blackpool England, Janet Mann spent countless inspired hours with the donkeys on the sands of the Blackpool Promenade. Thousands of miles and many years later in Quebec, Canada, she now makes her home in St. Lazare with her husband and an eccentric menagerie of animals whose antics have helped shape her zany view of the animal world.
Fuzzballs Art combines a unique illustrative style and dry sense of humor, reflecting the joys and frustrations of anyone who is crazy enough to allow themselves to be owned by a horse……or a dog….. or a cat!!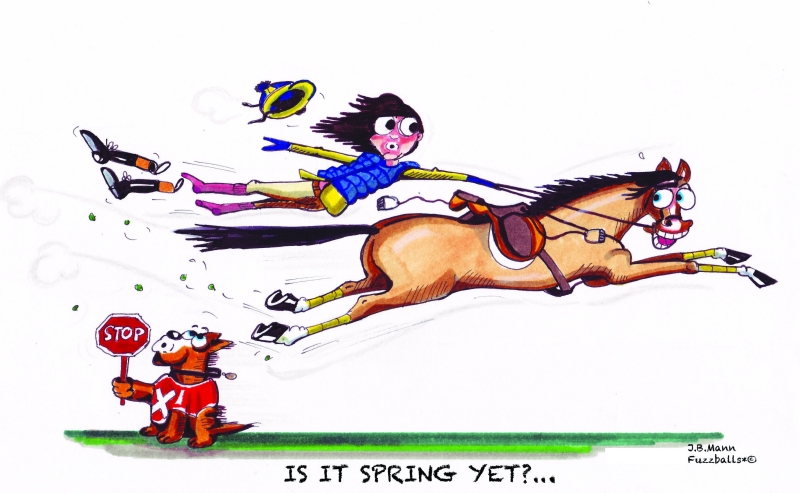 Many of Janet's drawings are based on horses, or rather the ponies she keeps, as shown in the first picture. The home page of her website says, "Welcome...to the world of funny horses. They say laughter is the best medicine and we hope to keep you healthy all year long." The webpage features a selection of horse caricatures and has links to Facebook and Cafe Press, where Janet sells mugs, T-shirts and other items bearing her work.
Above and below are two drawings she sent to Arts Hudson for use with this feature. The one below is called "Saving Rhinos," and deviates from her favorite subject of horses but highlights her irreverent approach to issues. The one above left is classic Janet and self-explanatory.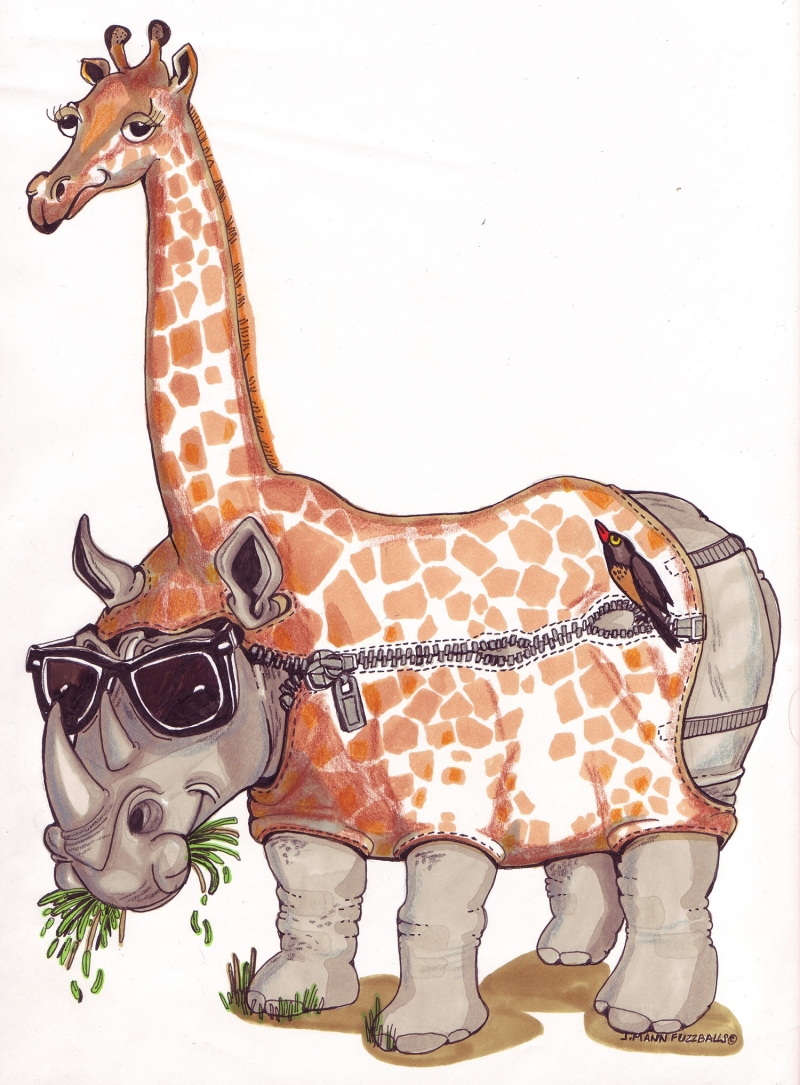 Don't like to read on the computer screen? You're not alone.
Pick up an issue at Pure Art Boutique in Hudson and at many other Hudson outlets.